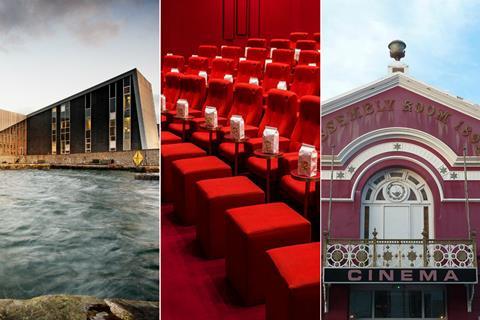 UPDATE 4/1/21: As Covid-19 cases continue to increase throughout winter, England and Scotland reentered full national lockdowns from January 4 until further notice, under which cinemas are not permitted to open.
A strict new lockdown in Northern Ireland began on December 26, 2020 following a rise in cases, with February 6 the current proposed reopening date; while Wales reentered full lockdown on December 20, 2020 until further notice.
Original article:
Cinemas in England were allowed to reopen from July 4, followed by Northern Ireland on July 10. Scottish cinemas followed suit on July 15 while cinemas in Wales began reopening from July 27.
Only a select number of venues opened on these dates, with many opting to resume screenings later in the summer.
Among the cinema chains, Cineworld announced July 31 as the opening date for their venues while Vue pushed their reopening to August 7. The first Odeon cinemas opened on July 4, with the rest scheduled to follow in a staggered rollout throughout July and August; while Showcase opened nine venues on July 4, with another seven on July 10. Everyman opened six venues on July 4 and planned a phased reopening through August 21.
On October 5, Cineworld confirmed that it was temporarily closing all 127 of its UK & Ireland sites - including its Picturehouse venues - due to the lack of suitable new releases.
This page will update with the latest information on when UK sites are opening. For cinema operators, to add or amend the confirmed reopening date for your venue to this page, please contact Ben Dalton at Screen.