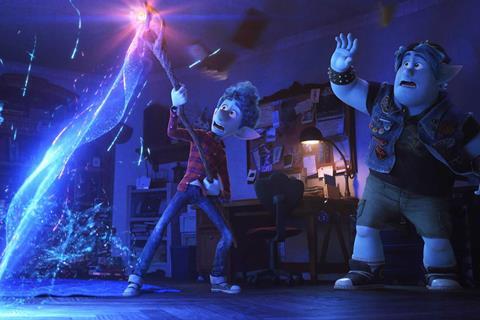 The UK's leading distributors have united to create a vast library of 450 films in a bid to jump-start the recovery of cinemas after months of closures.
The Film Distributors' Association (FDA) has amassed the library of Hollywood classics, indie hits and modern blockbusters following extensive talks with US studios, independent outfits and event cinema operators.
It also includes 19 films whose releases were cut short or were set to be launched when the Covid-19 pandemic saw the nationwide closure of cinemas on March 20. These include animation Trolls: World Tour, which became a major source of tension between Universal and AMC Theatres – owner of the UK's Odeon cinemas – after skipping a theatrical release and going straight to digital platforms.
The library is part of a major recovery plan for the sector being organised by the FDA and UK Cinema Association (UKCA) through cross-industry body Cinema First, and has been launched ahead of the reopening of cinemas on July 4.
Every cinema in the UK will receive the list this morning (June 19) for programmers to select titles for their audience, the subsequent release of which will be discussed directly between the exhibitor and associated distributor.
The collection – titled Relaunching Cinema: Content for Recovery – has been organised into 25 separate groups to help programmers navigate the library including All-Time Classics, Award Winners, Best of British and Big Screen Spectacle. Other sections highlight diversity titles under headings BAME Voices, LGBTIQ+ Cinema and Women In Film.
Speaking to Screen, FDA CEO Andy Leyshon said: "This is distribution saying to exhibition, 'We value you, we've missed you and this is us supporting you with some really great movies'.
"These films are there for when cinemas open to help get them back up to operational speed and can be dipped into when they need a film during a quiet period. The hope is that it will help rekindle the audience's enthusiasm for cinema.
"It's also rare to see such a show of unity between distribution and exhibition, and long may it continue."
Franchise hits and award-winners
The move comes ahead of a planned reopening of cinemas in England next month, with Vue Cinemas set to open its doors from July 4; Cineworld set to resume screenings on July 10; and both Odeon and Showcase working toward "early July". The devolved nations of Scotland, Wales and Northern Ireland have yet to announce dates.
The selection of new films on offer during those first weeks in July looks likely to be slim, with the first major releases set to be Disney's live-action remake of Mulan on July 24 and Christopher Nolan's Tenet on July 31 through Warner Bros.
The FDA's line-up of films is aimed at filling those gaps and includes all titles in franchise favourites such as the Back To The Future, Dark Knight and Matrix trilogies; as well as the Harry Potter, Fast And Furious, Hunger Games and Twilight movies among others.
Alongside Trolls: World Tour, recent releases that may return to screens include UK dramas Military Wives, Misbehaviour and Calm With Horses as well as big-budget features Sonic The Hedgehog, Onward, Bloodshot and Emma, all of which were made available on digital platforms in the early weeks of lockdown.
Recent Oscar-winners Parasite, 1917 and Once Upon A Time In Hollywood will also be made available alongside classics such as The Wizard Of Oz, Casablanca, Lawrence Of Arabia and The Sound Of Music.
Safety guidelines for operating cinemas during the ongoing pandemic have yet to be published but are expected ahead of reopening.