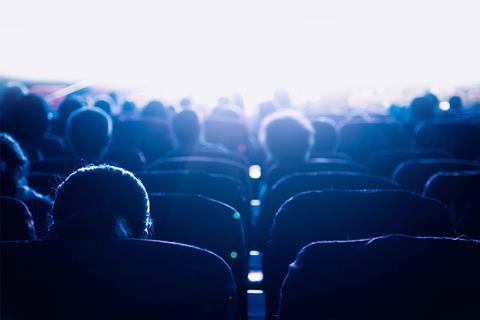 MAY 11 UPDATE: The UK's Department for Digital, Culture, Media and Sport (DCMS) has told Screen that under the new Covid-19 guidelines, it is working on getting film and TV production back up and running.
"The government is working closely with the screen sector to understand how different types of productions can comply with social distancing guidelines, and give confidence to people in the TV and film industries that there are safe ways in which they can return to work," said a DCMS spokesperson.
ORIGINAL REPORT: The UK government has set July 4 as the provisional date when cinemas can reopen, as part of a phased lifting of the country's coronavirus lockdown.
Exhibition venues fall under 'step three' of the government's latest plan, details of which were announced at around 14.00 today (May 11).
That states: "The ambition at this step is to open at least some of the remaining businesses and premises that have been required to close, including…leisure facilities (like cinemas)."
Venues which do reopen "should also meet the Covid-19 Secure guidelines", and venues which are "by design, crowded" and where distancing may be difficult to enact may not be able to re-open safely or may only be able to reopen in part.
Phil Clapp, CEO of the UK Cinema Association and president of the International Union of Cinemas, welcomed the move.
"We have made clear to the UK government – and the devolved governments in Scotland, Wales and Northern Ireland – that, on the basis of our understanding of the safeguards that will need to be in place before cinemas can safely open, most venues will be ready to do so by the end of June," said Clapp. "Today's suggestion that this might be considered around 4 July is therefore welcome."
"But we recognise that there are a host of wider public health considerations which mean that that may not be possible, and we will of course respond accordingly," he continued. "Whenever cinemas are able once again to reopen, it is clear that all venues will need continued Government support until such time as business returns to something approaching normal levels of activity."
A July 4 date would see venues open in time for the release of Christopher Nolan's blockbuster Tenet, which is still currently scheduled for July 17.
Production still paused
The latest guidelines made no mention of film and television production, nor when they may be able to restart.
Under the section 'Work', it stated "workers should continue to work from home rather than their normal physical workplace, wherever possible" and that should continue "for the foreseeable future."
It did state "sectors of the economy that are allowed to be open should be open". However, film and television production was not included in the examples given of applicable sectors.