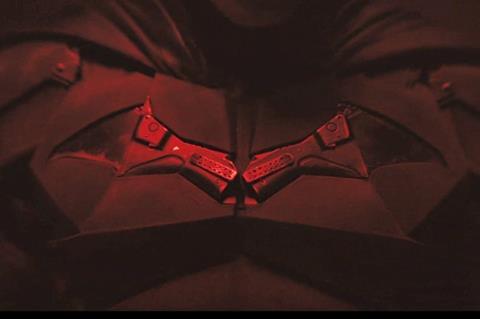 The Covid-19 pandemic has not prevented the UK scoring a record spend on film and TV production, but the local production sector continues to suffer a major decline, according to figures released by the BFI.
Overall, film and high-end TV production spend in the UK hit a record £3.6bn in the 12 months from April 2019 to March 2020, £200m more than the previous 12 months.
Of this, inward investment and co-production spend on 161 titles including Universal Pictures' Jurassic World: Dominion and Netflix fantasy series The Witcher represented £3.1bn, another record across the April-March period.
However, spend on UK independent film production from April 2019 to March 2020 accounted for just £132.3m, down 54% on the £287.6m spent across the previous 12 months.
Additionally, local TV drama production spend on titles such as crime drama Line Of Duty was £366.5m over the period, a decrease of £68m against the previous 12 months. More positively, local TV drama spend did hit £66m in Q1 2020, up 17% on the £57m spent in Q1 2019.
Inward investment and co-production of high-end TV projects reached £1.41bn from April 2019 to March 2020 – up 40% year-on-year and more than £1bn higher than recorded in 2015/16. Titles included DC Comics' Batman spin-off series Pennyworth.
Speaking to Screen last month, BFI CEO Ben Roberts highlighted the need to address the challenges faced by the local production industry. "We need to radically rethink what the model for independent film looks like in terms of finance, distribution and production," he said. "There is a need to make sure that independent film is healthy… and we need to talk about longer term structural and maybe even legislative changes."
The latest figures were not immune to the lockdown measures imposed by the UK government on March 20 as a result of the Covid-19 pandemic.
But even with a shutdown in production and 17 titles postponed – including Matt Reeves' The Batman and the second season of Netflix drama The Witcher – the UK film and TV production sector achieved £651m in spend from 51 titles in the first three months of 2020.
This is 25% up on Q1 2019, making it the second highest Q1 spend on film and high-end TV production in the UK to date. The BFI claim the figures would have reached a record £1.08bn had the pandemic not struck.
Some 29 films began shooting in the UK in the first quarter – three more than in Q1 2019 – and production spend on these titles totalled £385m, 40% higher than the same period last year. However, inward investment and co-production spend accounted for 96% of that spend (£368m) and UK domestic production spend of just £17m represented a 72% drop against Q1 2019.
Local films that started filming included the Robert Mitchell directed comedy-drama The Duke, starring Helen Mirren and Jim Broadbent; Pirates, directed by Reggie Yates; Quant, directed by Sadie Frost; and The Puffin Rock Movie, directed by Jeremy Purcell.
A total of 22 TV productions began shooting in the first quarter with a total UK spend of £265.7m, a rise of 7% on Q1 2019.
The British Film Commission is scrambling to get its Covid-19 Codes of Practice for film and TV production ready by the end of May as production in the UK looks to reboot after the lockdown. On Sunday (May 10), prime minister Boris Johnson is expected to announce plans to relax lockdown measures.