Several of the UK's key independent cinema operators have added their opinions to the ongoing debate between the UK's major exhibitors and awards body Bafta over the eligibility of Netflix's ROMA despite the film's limited cinema time.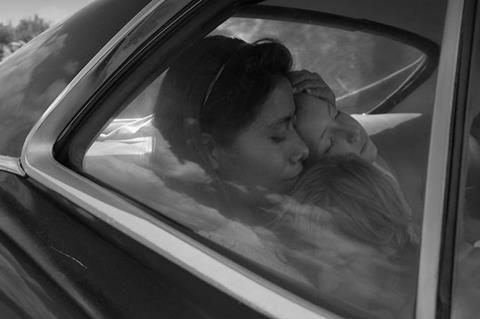 "The issue for me - and I have consistently said this - is if films are being described as "showing in cinemas" then they should be available for cinemas to book," said Mark Cosgrove, curator at Bristol's Watershed cinema. "It is particularly frustrating when your audience repeats those words and ask why you are not showing it."
Last week, Cineworld officially withdrew its support from the Bafta Film Awards over the decision to include ROMA, following an open letter published by Vue head Tim Richards the week previous threatening to do the same.
Since then, Bafta has announced Vue has been invited to "engage in the discussion and the review of our eligibility criteria in the coming months".
The Watershed has been fighting to screen ROMA since Netflix first started showing it in limited UK cinemas November last year. The process has taken a significant amount of time and the venue was finally able to host two screenings of the film last week, booking it through UK programming organisation ICO, which dealt directly with Netflix.
"It was great to finally show ROMA," said Cosgrove. "Our audiences really appreciated the opportunity to see it in the cinema and particularly commented that the immersive cinematic experience was exceptional. I wish we could have shown it on release for a theatrical run."
"I hope this is the beginning of an ongoing dialogue with Netflix to get more of their films into proper theatrical release," Cosgrove continued. "Their business model is obviously not geared up for theatrical releasing but hopefully they will see the benefits/complementarity across theatrical and online and can explore making theatrical a key element of their future plans."
In the UK, there are 308 venues operated individually (outside of multiplexes and boutique chains such as Everyman and Curzon), accounting for 550 screens.
The lack of clarity surrounding the theatrical booking process for ROMA has perplexed many independent sites. Multiple operators told Screen they were not clear from the outset how, or even if, they could book the film into their venue. At the time, there was a perception Netflix had an exclusive agreement with exhibitor Curzon for the UK theatrical runs of its titles. The streamer has said this was never the case.
"My problem with the "release" of ROMA is its use of restricted practice, something independent cinemas fought long and hard against," said Kevin Markwick, owner of indie venue The Picture House Uckfield, which has not screened the film. "Exclusivities are a bad idea for exhibition and detrimental to customer choice and the future survival of the independent sector. If a film is to be shown in cinemas to curry favour with awards bodies, it should be available to all cinemas. If Netflix feel they want our approval and to be treated fairly, then they must make that reciprocal."
"I am disappointed the cinemas that played ROMA didn't make that clear to Netflix" Markwick continued. "I understand the concern about windows and there are differing views, but the restricted practice is more worrying for me. We have basically bent over and taken it from Netflix on this and have been made to look fools. We should all be very embarrassed."
Not all programmers shared Markwick's concerns.
"We need to understand UK theatrical distribution is not a model Netflix are familiar with but they seem to be trying to understand it better," suggested Jason Wood, creative director at the HOME cinema in Manchester. "I would have liked to have shown ROMA more but was thankful to be able to show it at all."
HOME was able to secure a screening of the film as early as December 13, which Wood negotiated directly with Netflix. The cinema then showed the film again throughout February and has now screened it 12 times in total.
"With all due respect to Tim Richards, I don't think he is speaking for independent exhibitors," Wood said of the Vue chief's open letter to Bafta, in which Richard' described ROMA as a "made-for-TV" production due to Netflix's release strategy. "He is looking after his own business model, as he is perfectly entitled to do. Vue's interest in ROMA is financial – they hardly have a long history of supporting arthouse or foreign-language cinema – and in part born of the fact that it has won awards and achieved high visibility in the market."
"Most independent exhibitors have come to recognise this as part of the landscape we are in and accept that we have to compete with the home viewing experience," Wood continued. "This is something many of us have been able to do very successfully, increasing the range and diversity of the films that we show and offering additional experiences such as Q&A, introductions and post-screening debates."
Allison Gardner, programme director at the Glasgow Film Theatre, also said she did not think Vue was speaking on behalf of independent venues. "[Vue were] thinking about their audience a bit but also about their bottom line. They have to develop their business model and I understand that."
Gardner expects Netflix's theatrical model to change in the near future. "I think Netflix will evolve the model," she said. "I would hope the next ROMA will have an open and transparent process of booking so that it's more available to all venues. The audience is the key factor in this. We have to look after our own audiences and our own business models."
The next ROMA is expected to be Martin Scorsese's The Irishman later this year. Netflix said it is open to working as widely as possible with the UK's cinemas on the theatrical distribution of its titles, and is discussing how the booking process can be developed.