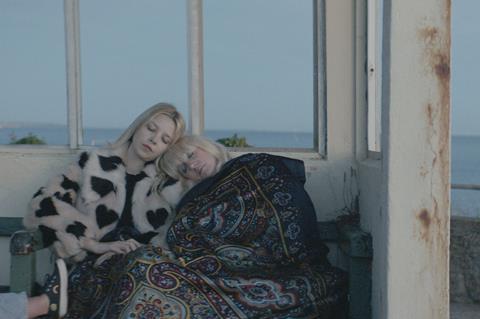 Hurt By Paradise, a UK independent feature directed by Greta Bellamacina, has wrapped production after a 22-day shoot on location in London and Margate.
Written by Bellamacina and Sadie Brown, the film was shot for £100,000, and is produced by Robert Montgomery. Hal Brotherton-Ratcliffe (Hippopotamus) is executive producer, and the main investor on the film.
Described by the production as 'a London version of Frances Ha meets Manhattan', the film follows a struggling poet single mother and her unexpected friendship with her babysitter – a middle-aged failed actress and fantasist. It looks at the stereotypes and assumptions made about middle-aged women and single mothers.
Bellamacina and Brown play the two lead roles of Celeste and Stella, with the cast also including Nicholas Rowe (The Crown), Camilla Rutherford (Phantom Thread), Veronica Clifford (Harry Potter And The Chamber Of Secrets), Anna Brewster (Star Wars: The Force Awakens), Sai Bennett (The Face Of An Angel) and Tanya Burr (recently announced by Screen as joining UK horror Cassette).
Bellamacina is a poet, actor and model whose acting credits include Harry Potter And The Goblet Of Fire (2005). She has directed 2016 feature doc The Safe House: A Decline Of Ideas and shorts including 2017's Myths Not For Sale. Hurt By Paradise is her fiction feature directorial debut.
The film was made with a majority female crew, including assistant director Yolantha Morrigan and production manager Bianca Molinari. It was shot using Cooke Optics anamorphic blue flare lenses.