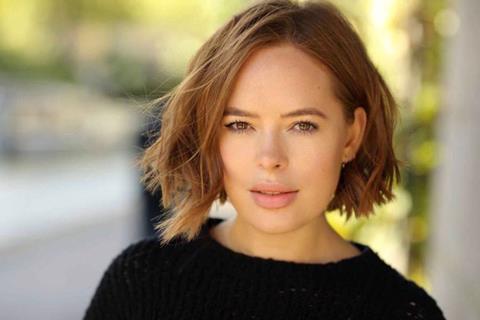 YouTube star and actress Tanya Burr, whose UK-based lifestyle channel has 3.6m subscribers, has joined the cast of Parkhouse Pictures' found-footage horror project Cassette.
Principal photography begins this week in London on the privately-funded project about four students who move into their first flat together and discover it already has a ghostly tenant called Dawn. When the group find an old cassette that reveals the secrets behind Dawn's death, they awaken a deadlier evil.
Cassette is written and directed by debut filmmaker Marcus Harben and stars Harry Jarvis (High Strung: Free Dance) and Loreece Harrison (Black Mirror).
Parkhouse Pictures' Steve and Tracy Jarvis are producing with Giles Alderson.
Burr has previously starred in Noel Clarke and Ashley Walters' TV series Bulletproof for Sky One. Her film credits include a role in Greta Bellamacina's Hurt By Paradise.
Parkhouse Pictures previously produced the horror-comedy-musical Anna And The Apocalypse in 2017. The film premiered at Austin's Fantastic Fest in 2017 and will be released by Orion Pictures in the US late this year. Vertigo Releasing has UK rights.