Industry analyst Lucy Jones spoke about the UK box office at the Screen Exhibitors' Forum in London.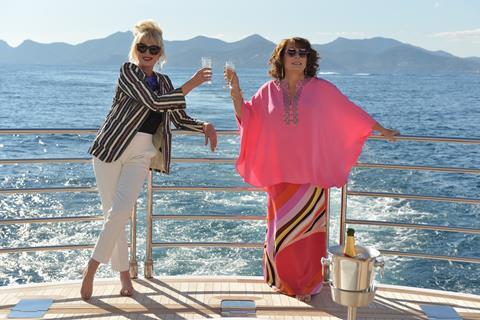 The UK exhibition sector remains significantly polarised.
That was one of the messages from ComScore executive director Lucy Jones, speaking today (October 20) at the Screen Exhibitors' Forum: The Future Of Independent Cinema, produced in association with the Independent Cinema Office and taking place at Everyman's London venue Screen On The Green.
The respected industry analyst struck a generally optimistic note, saying that the UK industry is "definitely thriving as a whole" and enthusing about innovation in exhibition, the advent of event cinema, and "wonderful boutique cinemas that bring different audiences into the fold".
UK box office revenue for 2016 is up 7% on the same period last year, which itself was a banner year.
Jones pointed out that the number of titles being released in UK cinemas is continuing to grow. There were 250 titles released in 1991. That had risen to 750 by 2012 and to more than 850 titles by 2015.
As more films are released, box office has grown as has audience choice. "The more films there are, the more likely it is that people find something that works for them," Jones said.
Challenges
However, Jones shared data revealing that releases from the six US studios accounted for more than 80% of UK box office revenues in 2015.
Meanwhile, the share of box office is shrinking for films outside of the top 40 releases.
Films from 41 to 850 account for about 40% of overall revenue. "There is money there but it is being spread among a great many titles," the ComScore exec said.
Over the last two decades, Jones said, audiences for independent films have grown but not in proportion to growth in the market as a whole.
Jones had mixed news about the state of foreign language distribution in the UK. Box office from foreign language fare had fallen to £8.6m in 2015, significantly down on what it once was.
However, results from 2016 so far have been promising. Pedro Almodovar's Julieta has been a solid success, making £1.3m at the UK box office, and titles including Son Of Saul and Victoria have also performed well.
Asked why Bollywood titles weren't included in foreign language figures, Jones acknowledged that Bollywood accounts for 3% of overall box office and is worth £40m annually or more.