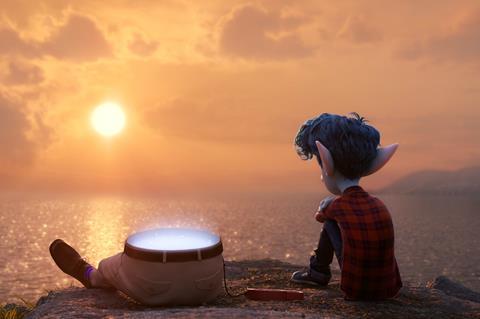 The UK and Ireland weekend box office grew 28% from August 21-23 compared to the weekend before as more than half of the country's cinemas reopened.
Box office takings across the three-day weekend were £1.4m, up from the previous weekend's £1.1m,, according to Comscore. This was from 503 sites (including 60 in the Republic of Ireland and four drive-ins) up from 377 locations.
This means more than half of all cinemas in the territory have now reopened their doors, five months after being forced to close due to the Covid-19 pandemic. Cinemas in England were cleared to reopen on July 4 with those in Scotland, Wales and Ireland following later in the month.
However, takings were 85% down on the equivalent weekend in 2019 when a total box office of £9.4m was grossed from 800 sites.
The margin will likely reduce further this weekend with the opening of Warner Bros' Tenet tomorrow (August 26), marking the first major studio release in the UK since lockdown. It will also see further cinemas reopen in line with the release.
The most recent weekend's box office saw the Russell Crowe-led thriller Unhinged retain its number one slot for a fourth consecutive weekend. Released by Altitude, the film took £178,821 from 380 locations – an average of £471 and a 31% rise on the previous weekend, reflecting the reopening of more cinemas. The road rage thriller has taken £962,191 in the UK and Ireland to date.
It was followed by Disney's Onward, first released prior to lockdown, which climbed back up to second place with £142,108, up 54% on the previous weekend. It means the Pixar animation has now grossed £6.22m in total from 11 weekends.
Ahead of Tenet, Warner Bros' 10th-anniversary re-release of Christopher Nolan's Inception ranked third, taking £117,415 across the three-day weekend to reach £432,449 after two sessions.
The top five was rounded out by two Vertigo Releasing titles: animation 100% Wolf, which added £105,518 and is up to £498,737 after four weekends; and Matteo Garrone's adaptation of Pinocchio, which added £99,277 on its second session and is up to £324,179.