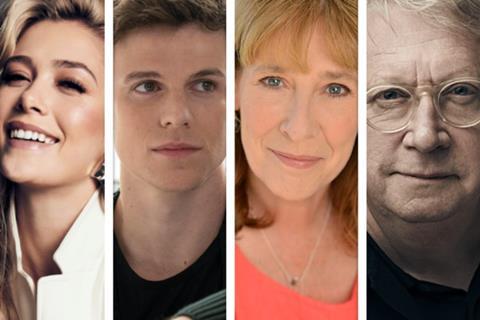 Production has got underway this week on romance Surprised By Oxford based on author Carolyn Weber's memoir and starring Rose Reid from Finding You and Ruairi O'Connor of The Morning Show.
Ryan Whitaker wrote and directs the feature which is currently shooting on the grounds of University of Oxford and also stars Phyllis Logan from Downton Abbey and Mark Williams from the Harry Potter franchise.
Reid plays Caro, a headstrong American who lands a coveted scholarship to Oxford for her postgraduate studies. When she strikes up a tempestuous friendship with a young man and comes to value the counsel of the institution's first female provost, Caro learns to let go of her trust issues and open up to the possibility of love.
Ken Carpenter is producing Surprised By Oxford through his Nashville-based Nook Lane Entertainment alongside Jen Lewis of Evolve Studios. Joel Edwards and Daniel Kiedis of Nashville-based Evolve Studios serve as executive producers with Bart Ruspoli and Hester Ruoff.
"For a character searching for connection, there's no place like the University of Oxford, which over the centuries has been the intellectual home of writers and thinkers who have found their own way there," said Whitaker. "I'm grateful that we have the chance to make this film in this stunning place – it will make an unforgettable film."
"I'm thrilled to be reteaming with Rose after our fabulous experience on Finding You, and to be working with this amazingly talented cast," said Carpenter. "Surprised By Oxford is a special story of discovery, and it's exciting to be beginning our own journeys right here in Oxford."
Evolve Studios is currently producing several episodic series and is in post on the indie feature Burn Rider. Ruspoli's Ascendant Films and Ruoff's Burton Fox Films recently produced Boiling Point and Villain, and Nook Lane produced Finding You in Dublin.