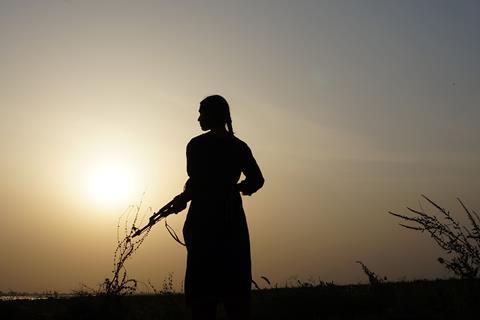 Britain has submitted Sarmad Masud's debut film My Pure Land into contention for this year's best foreign language film Academy Award.
British-Pakistani director Sarmad Masud's debut is the first Urdu-language film to be Britain's selection for the category.
My Pure Land tells the true story of a mother and her two daughters who survived a siege on their home by relatives in rural Pakistan, culminating in them having to defend their land from a militia of 200 bandits.
It stars Suhaee Abro, Eman Malik, Syed Tanveer-Hussain, Razia Malik, Atif Akhtar Bhatti, Tayyab Azfal and Ahsen Murad.
My Pure Land is produced by Bill Kenwright Films with Independent handling international sales. It will be released in UK cinemas on 15 September.
Sarmad Masud's short film, Two Dosas, funded by Film London was voted best film in their London Calling Plus category, judged by David Yates.