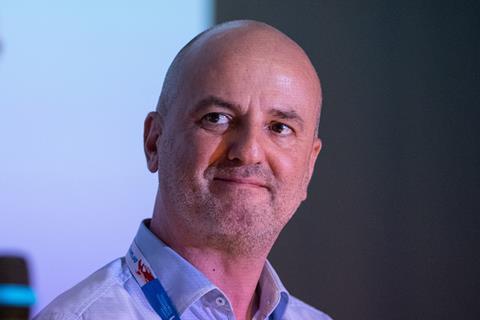 Membership of the Council of Europe's cinema support fund Eurimages is set to reach 40 with the arrival of Ukraine and Montenegro as the latest members in its 30th anniversary year in 2019.
"The benefit of being part of Eurimages is not only the financial aspect, but also being part of a bigger network and the opportunities it creates for the producers,¨ said Roberto Olla, executive director of Eurimages.
Olla hopes the membership of Ukraine and Montenegro will be officially confirmed by early next year.
The two new countries would bring the support fund's membership up to 40. All but one are member states of the Council of Europe. Canada joined as an associate member since last year.
The only Council of Europe member countries not participating in Strasberg-based Eurimages are Malta, San Marino, Andorra, Azerbaijan, Liechtenstein, Monaco, the Vatican and the UK.
The news was warmly welcomed by the local production community attending the Odesa International Film Festival this week.
¨It's a great opportunity for all of us because it will help our projects become more international,¨ said producer Igor Savychenko of Kiev-based Directory Films. ¨The level of Ukrainian projects in general has risen in recent years and you can see Ukrainian films at all of the major film festivals. We are now ready on an artistic and production level to join [this network] with our projects.¨
Savychenko was at Odesa's Film Industry Platform to pitch a TV series called The Square as well as two new feature projects: Ukrainian-Italian psychological drama The Life of Anton is by first-time filmmaker Yulia Myronenko; and Ukrainian-French coming of age thriller Seraphyma by Marysia Nikitiuk.