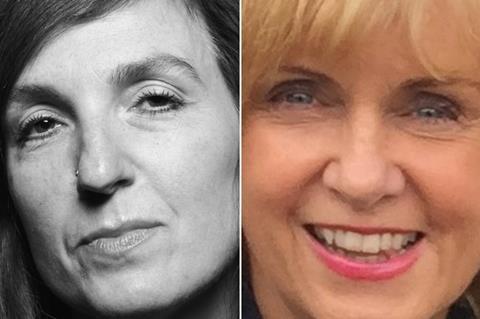 The percentage of films by and about women released theatrically or online in the UK in 2020 increased to 25% of the total number of films, up 5% on those released in 2019, according to new figures from the UK's Birds Eye View (BEV), the campaigning gender equality organisation dedicated to showcasing the female perspective in all film spaces.
Of these, 33% were made by women of colour and 22% were by writers of colour.
Mia Bays, director-at-large of BEV suggested the increase in the number of films by women was due to the severe downturn in US studio pictures released in 2020.
"The big studio films are made disproportionately by men," she said, pointing to the subsequent acquisitions drive by UK distributors too. "More smaller and diverse films have been picked up by distributors who may have thought 'I'm not sure about this for theatrical but now there's an opportunity for a smaller release'."
"There were historic highs in July where 36% of all films were by women, and in October it was even better at 38%," she continued.
BEV classifies 'by a woman' as films written by women, directed by women or based on a book or a story by a woman.
The organisation has now been tracking every film released in the UK for three years; 2020 was the first year it has also collected data on the representation of women of colour. "It's much harder to track," Bays explained.
Global platform
BEV is recalibrating its work to the pandemic and lockdown conditions. Physical UK screenings and talks showcasing films by women have been replaced by online screenings with a global reach.
"The chaos has given us opportunity to innovate," explained Jill Tandy, chair of the board of trustees of BEV. "The kind of things that BEV does have been needed more than ever."
BEV had just secured a two-year funding award from the BFI's Audience Fund as the spring lockdown took hold in the UK in April 2020.
"Because we knew we had resources and we could maintain our capacity, it gave us the space not to panic," Bays recalled of the early months. "We moved very quickly online to both reskill a bit and also reimagine how those conversations would happen on Facebook Live. We wanted to keep up people's energies and enthusiasms around the films we were working on and to use it as a kind of balm. Film is something that can allow you to escape and also to connect."
Early highlights were online conversations with female filmmakers including Lynn Shelton, just two weeks before she died, and Debra Granik as well as UK feminist film theorist Laura Mulvey.
"We thought, 'Who would we really love to talk to and might get access to now? Online has opened the world up to us," said Bays.
BEV also works with collaborators of all genders on programme takeovers such as one with LGBTQI filmmaker Campbell X who curated a series for BEV.
"It was an important new voice for our audience," Bays explained. "De-colonising our space and saying, 'How do we share the platform and resources we've got with people who have got something important to say and who are new to our audience?"
BEV's online programmes are now being watched by between 7,000 - 15,000 viewers each time, far more than its bricks-and-mortar events could achieve. Around 35% of online viewers are from outside the UK, mainly from the US.
"We were making these quite special people accessible in a way that in the physical space is impossible. Especially in terms of regional access and those with disabilities and those who underprivileged and can't get to the cinema."
Future thinking
BEV is co-ordinating an initiative called The Pandemic Response Plan, funded by ScreenSkills, which brings together 70 women from across the UK who run cinemas, festivals, distributors and audience development agencies. It was conceived as a short-term course but is now ongoing.
It is also throwing the power of its advocacy and marketing smarts of its Reclaim The Frame initiative behind the pioneering revenue-sharing model between independent cinemas, VoD operators such as Eve Gabareau's distributor-turned-platform Modern Films and racial justice organisations. Reclaim The Frame now has a permanent page on the Modern Films' platform, spotlighting titles including Chinonye Chukwu's Clemency, Zeina Durra's Luxor and Rubika Shah's White Riot.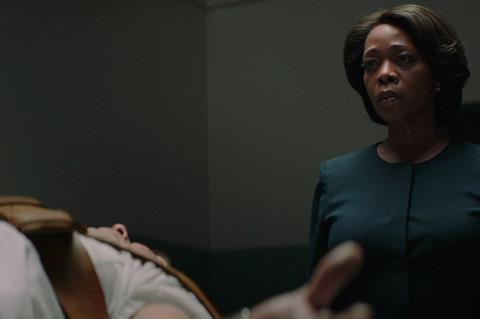 Viewers can choose where 50% of their ticket price goes; either to a particular independent cinema or a particular organisation.
"The power of BEV is to provide that high-quality curation," suggested Tandy.
"It is bringing in audiences galvanised by the cause," Bays added of the marketing model. "We are trying to build that up so we can give the code to all of the cinemas we are working with to put on their websites. We're really trying to help cinemas engage their audiences using VoD, especially when they are closed.
"Most of them are just exhausted," she continued of independent cinema operators. "They all tried to do stuff in the early days and build stuff like their own players with mixed success."
Ultimately, Bays and Tandy are both confident physical cinema-going will return.
"We're going to be more needed than ever and we're prepared to be more necessary than ever," said Bays. "We may change our model slightly to invest more in an army of freelancers across the UK, of grassroots organisers and marketers who we can really galvanise behind the films and help support the cinemas when they are ready to open. That's where we want to invest our time and energy. We'll probably support fewer films and do more with them. It's going to take a while to help cinemas build back up."
BEV's online activity is here to stay too. "We've got really good at galvanising people online," said Bays. "We shouldn't go entirely back to that model for festivals, for conferences, for events, as there are lots of people who can't access these events or who don't want to travel or have that means to travel. And they shouldn't be excluded. That's come home strongly to us. And we don't want to forget that.
"We've had such great feedback from people who say 'I would never have been able to hear Debra Granik speak live because of where I live'. All that stuff normally happens in London."
Bays and Tandy emphasised BEV aims for a light-touch curation. "We're really careful not to say, 'These are the best films of the year' or 'These are the best filmmakers' as that feels very patriarchal," said Bays. "All that competitive framing and how arthouse cinema is so often positioned - we're very careful not to do that as it's so off-putting. With online, you can really reframe how we present the people we really revere but lots of others don't."
"Films by women are not better or worse than films by men or people who represent themselves as non-binary. They are just different. We are about the different perspective. We have been mining that one for a few years and it feels like this year more than ever people are starting to understand what that means and why it is important."