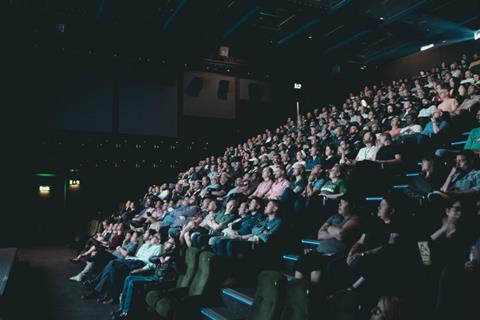 London's East End Film Festival (EEFF) has been forced to close all operations with immediate effect due to a lack of funding.
The annual event ran from 2000 to 2018, attracting 30,000 attendees each year.
"East End Film Festival thrived thanks to the goodwill and support of many, but ultimately has been unable to secure the funding necessary to sustain its activities," the festival said in a statement.
EEFF programmed international titles with a focus on first and second-time feature filmmakers and hosted guets including Hugh Grant, Danny Boyle, Andrea Riseborough, Asif Kapadia and Ken Russell. Festival jurors included directors Sarah Gavron, Joe Wright, Amma Asante and writer Irvine Welsh.
"The push to provide a more mainstream commercial offering is not for us," said outgoing owner and director Alison Poltock.
"It's terribly sad of course, but we have a lot to celebrate. Our heartfelt thanks goes to all the filmmakers, artists, sponsors, staff and volunteers who've supported us over the years. It's the end for now, but who knows, one day there may be a sequel."