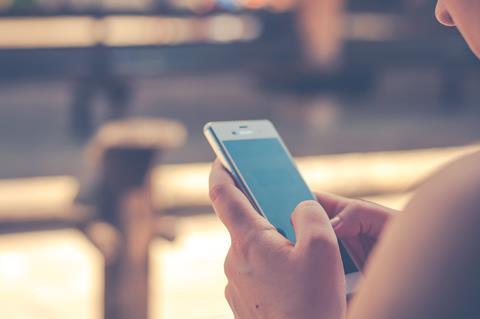 The Film and TV Support Line, the service launched last year to assist UK industry professionals, has been contacted more than 2,000 times in its first 12 months of operation, with a majority of those reaching out seeking to discuss financial concerns.
Working across its phone line as well as web-chat and email services, the initiative has seen more than 1,000 individuals get in touch for professional advice. Financial concerns have proven to be the dominant topic to date, with some 50% of users calling to discuss money struggles in their careers.
Across the 2018/19 financial year, the Film and TV charity (formerly the Cinema and Television Benevolent Fund), which oversees the service, handed out £1.35m in financial aid and talent development awards – a significant increase in funding that the charity said was sparked by the support line. In total, 25% of support line users ended up receiving financial support from the organisation.
"In the year since launching the Support Line we have increased the total amount of grants awarded by £300,000 so from the data available it appears that the service is driving increased traffic to our welfare and grants programmes," said Alex Pumfrey, CEO, film and television charity. In 2017/18, the organisation awarded around £1.1m in grants.
In its first 12 months of operation, the charity has also facilitated 100 counselling sessions and 27 legal service appointments in response to calls.
A further 25% of those who got in contact requested career guidance. In response, the charity is working with industry body ScreenSkills to develop a package of resources and guidance to better equip call handlers to respond to these enquiries.
Of those who got in contact, 52% were male and 48% female, while 50% were from London and the South East, and 17% were under 35.
The support line is a 24/7 confidential phone service that provides advice to workers dealing with problems ranging from bullying and harassment to mental health concerns, bereavement, addiction and substance abuse. It was created in February last year in response to the widespread outing of misconduct in the industry and was set up to address "significant knowledge gaps" in the business.
The charity also provide three examples of calls it had received (names have been changed to protect identities):
Luke, TV Scheduler:
Luke called us with a history of suffering from anxiety and depression. He was struggling to manage having moved from assisting to a more senior role. He loved his job but was starting to question his ability to remain in the industry in the future. Luke was referred for counselling to support him as he entered a new career stage. This was able to provide him with a safe and supportive space to reflect on his immediate feelings as well as directing him towards longer-term techniques and strategies to manage low mood and anxieties in the future.
Martha, Location Manager:
Martha had a complex series of interconnected issues. After indicating that she was in financial need it emerged that there was an underlying issue of non-payment for work carried out on a previous contract. Martha received a one-off welfare payment to cover her immediate situation as well as legal advice to address the issue of non-payment. She was also able to access information and guidance about applying for other financial support to seize opportunities such as the Film & Television Charity's Going Places Fund, providing ways of supporting her career development in the future.
Ramon, Script Editor:
Ramon called in some distress and was feeling overwhelmed trying to cope at the end of a contract, coinciding with a relationship breakdown and managing rent arrears and historic debts. Ramon had a limited support network to call on for help and no savings. As well as telephone counselling he was offered an immediate financial package to give him some breathing space and the option of a more intensive means-tested assessment and assistance with financial planning. With the help of the Film & Television Charity, Ramon was able to explore his benefit entitlements and options to help address his long-term debts.
"We are confident that there is unmet need for the service and we want to do more – we want it to become a familiar part of working in the industry," said Alex Pumfrey. "We are currently planning to make access to our current welfare and financial grants programmes more accessible so that we can help even more people."
The charity said it is aiming to grow the number of contacts to 3,000 across the course of this year, and will be seeking further financial support beyond that currently provided by the BFI. It continues to encourage producers to include its support line phone number on all call sheets to grow awareness.
The number for the Film & TV Support Line is 0800 054 00 00.