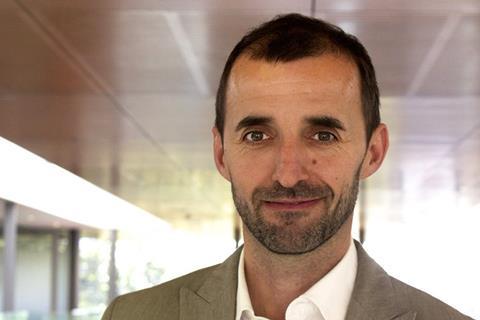 The UK's new BFI Global Screen Fund (GSF) is set to go live in April as the BFI opens the recruitment process for a fund head to lead the pilot programme in its first year.
Neil Peplow, BFI director of international affairs, has said he and his team are "working at pace" to get the £7m government-backed fund in place.
"We hope to be able to publish guidelines in due course and the recruitment process for a fund team is underway," said Peplow. "We are excited this new fund will help UK screen content and businesses to reach international audiences and generate vital income streams in a Covid-disrupted and increasingly competitive global landscape."
April will coincide with the launch of the next Creative Europe Media Programme 2021-2027, of which the UK is no longer a part following its departure from the European Union on December 31, 2020.
Sources close to the GSF have emphasised it is not intended as a replacement for Media for the UK industry. It will be international rather than European-oriented and is expected to have a strong emphasis on exporting and marketing UK cinema globally.
The budget for GSF was confirmed as part of the UK Government Spending Review in November 2020.
The UK is continuing to participate in the EU's £85bn Horizon Europe 2021-2027 programme which invests in research and innovation and includes a strand supporting "Culture, Creativity and Inclusive Society." The UK screen sector may be able to benefit from this although, according to the BFI, "further guidance is awaited on the terms of the UK's participation".
The one-year contract for the head of the Global Screen Fund comes with a salary of around £70,000. The job description requires the appointee to work to "ensure a robust bid to secure government funding for the fund beyond the pilot phase". The application process will close on March 23.
The BFI is also in the middle of hiring a new director of the BFI Film Fund, an initial three-year contract with an annual salary of around £100,000.