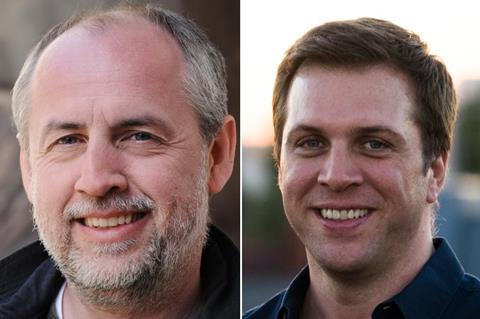 Uncharted Territory has partnered with Germany's Rise Pictures to produce Igraine The Brave, a 3D-animated adaptation of Cornelia Funke's fantasy adventure novel.
Uncharted's Volker Engel, who won the best visual effects Oscar in 1997 for his work on Independence Day, will direct the film with Germany's Holger Tappe, whose credits include Monster Family and Animals United.
The screenplay has been written by Jane Ainscough while Disney veteran Andreas Deja, whose credits include The Lion King and Aladdin, will serve as an animation consultant.
World sales will be handled by London-based GFM Animation.
The story follows 12-year-old Igraine, who ignores her family's interest in magic and instead wants to become a knight. But just when her parents are accidentally turned into pigs by her brother, a knight and his master set their sights on the family's magic books, meaning Igraine has to step up and defend their home.
The producers are Engel, Gesa Engel and Lucia Scharbatke, while executive producers are Rise Pictures' Ulrich Schwarz and Sven Pannicke. The co-producers are US-based Robyn Klein and Jeremy Ross.
It marks Rise Pictures' second production based on a Funke property after Constantin Film's animated feature Dragon Rider, directed by Tomer Eshed, on which it served as co-producer, with parent group Rise Visual Effects Studios handling animation work on the film.
Rise Pictures also served as a co-producer with the US company XYZ Films and Cologne-based Augenschein Filmproduktion on Joe Penna's upcoming sci-fi thriller Stowaway, which Wild Bunch will release theatrically in Germany and internationally on Netflix.
Igraine The Brave will see Engel and wife Gesa relocating to Germany after more than 20 years in LA, where Uncharted Territory was originally established with Marc Weigert.
They will now set up a German office in Nuremberg with producer Lucia Scharbatke, formerly of Kaamos Film, to work on this project as well as other adaptations and original story ideas, including further Funke adaptations.