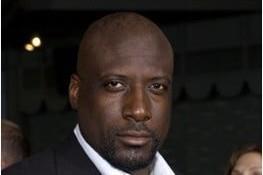 Eclipse International will launch global sales at the virtual EFM on an adaptation of the upcoming graphic novel King Of Killers, which Underworld story creator and franchise star Kevin Grevioux will direct from his screenplay.
Action star Alain Moussi (Kickboxer franchise, Jiu Jitsu) will play the lead as a hitman who reluctantly takes part in a $10m assassin competition in Tokyo in order to save his daughter's life.
Shane Walker (The Gringo Who Stole Christmas, Gigolos) and Angel Gracia (From Prada to Nada) will produce King Of Killers through their Creative Tank in association with Grevioux's production company Channel 56 Films.
Production has been lined up for a November start in Los Angeles and Tokyo.
Grevioux's writing credits include character creation on several entries in the Underworld series, in which he starred as werewolf Raze. He also adapted the graphic novel I, Frankenstein starring Aaron Eckhart.
Describing the script as "fresh and fun", Moussi, a self-styled fan of the Underworld series, said: "Kevin has a brilliant vision for the action and visual style of King Of Killers and the first-class KOK team is passionate about bringing that vision to life."
Reiko Bradley, head of LA-based sales agent Eclipse International, which is also financing the project, added "King Of Killers was "truly a film of this time in that I think we are all ready to get out of hiding from the pandemic and take action".
She added, "I love that it takes place in Tokyo, which will give the world an opportunity to experience Tokyo with its modern sensibility blended with its ancient history and culture. It may be the first film to be shot in Tokyo after the pandemic is over."