Respected Asian cinema expert Jérémy Segay to run new bureau.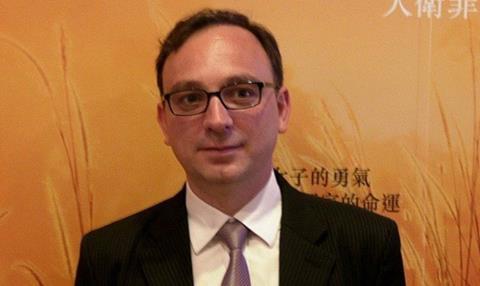 French cinema promotional body Unifrance has opened a new bureau in Seoul with respected Asia cinema industry expert Jérémy Segay at its helm.
In his new role, Segay will be Unifrance's representative in Seoul and the whole of Southeast Asia. The position takes effect on Oct 1.
Segay's previous roles include French audiovisual attaché in Taiwan.
Unifrance said in a statement that the new bureau was part of a strategy to intensify its efforts in Asia, which became the leading export market for French films in 2015.
A specialist in Asia and the Asian film industry, particularly in the field of co-productions with the region, Segay has notably served as curator for the National Museum of Singapore and as a member of the selection committee for Cannes Directors' Fortnight.
Unifrance also has representative offices in New York, Tokyo, Mumbai and Beijing.