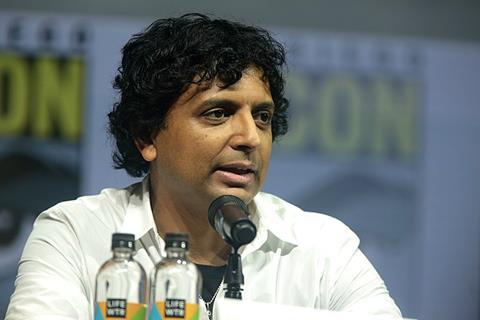 Universal Pictures on Monday (16) announced it has dated the next two new projects from M. Night Shyamalan following their partnership on Glass, Split, and The Visit.
The first Untitled M. Night Shyamalan Thriller will open on February 26, 2021, and the second on February 17, 2023. The parties revealed no further information about the projects.
As he did on his last three films with the studio, Shyamalan is financing the next two independently. Universal acquired the titles in a negative pick-up and will distribute worldwide.
Shyamalan toasted a return to form critically and enjoyed global commercial success with his two most recent films, although most of his releases through various distributors have performed solidly at the international box office throughout his career.
Glass concluded his Eastrail 177 Trilogy and opened in January, going on to amass $247m worldwide, of which $136m came from international markets. Split opened two years earlier in January 2017 and finished on $278.5m, earning $140.2m at the international box office. The trilogy kicked off with Unbreakable via Buena Vista in 2000. The series stars Bruce Willis and Samuel Jackson, alongside James McAvoy, who joined the last two instalments.
The Visit, which is unrelated to the trilogy, grossed $98m worldwide through Universal in 2015.
Shyamalan is awaiting release on Servant, a 10-episode, half-hour psychological thriller series that will debut on AppleTV+, on which he served as executive producer and directed the first two episodes including the pilot.