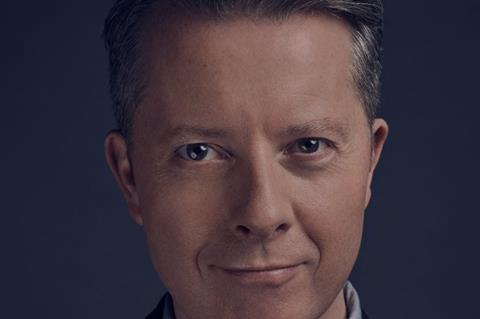 Universal's president of international marketing Simon Hewlett will leave the company in 2021.
It is understood the announcement comes as the studio integrates its US and international leadership in Los Angeles.
While Universal had hoped he would relocate, London-based Hewlett chose to keep his family in the UK.
Hewlett's marketing group has worked on the Jurassic World, Fast & Furious and Bourne franchises, as well as the Fifty Shades Of Grey trilogy, Mamma Mia!, Les Misérables, and films in the Despicable Me franchise including Minions.
He is expected to stay with the studio until summer 2021 as the company enters a busy period with the international release of No Time To Die and other tentpoles, some of which, like the James Bond thriller, have been pushed from this year's schedule due to the pandemic.
Hewlett will also help in the search for a new international marketing head who is expected to be in place before the end of the year.
President of worldwide marketing Michael Moses said, "I want to extend not just my gratitude but my sincerest admiration to Simon, both for how he has led the international team over the past many years and how he has chosen to remain a partner through this consolidation.
"His example is the very model of leadership, and despite our pleading that he might find his way to LA, we understand and support his decision."
Hewlett joined Universal Pictures in 2006 as managing director and was responsible for building a new UK and Ireland theatrical distribution team as he worked his way up to president of international marketing in 2016.
Prior to joining Universal, Hewlett worked at Twentieth Century Fox as UK marketing director before becoming UK managing director.
In this role, he worked on films including Star Wars: Episodes I, II and III, as well as Fight Club, Moulin Rouge!, Ice Age, and Die Another Day.
Universal's leadership integration process began in June with the announcement of Veronika Kwan Vandenberg as LA-based president of international distribution, taking over from Duncan Clark, who remains a consultant based in the UK.