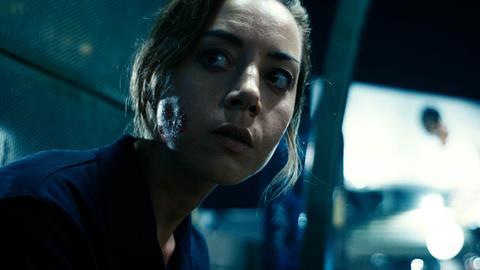 Universal Pictures Content Group has acquired international rights to Sundance hit Emily The Criminal starring Aubrey Plaza, Screen has learned.
John Patton Ford's thriller debuted in the Premieres section and stars Plaza as a young woman with a minor criminal record who tumbles into the criminal underbelly of Los Angeles after she takes a job as a dummy shopper using stolen credit card information.
At time of writing it remained unclear when or in what form Universal Pictures Content Group will release the film. Roadside Attractions and Vertical Entertainment announced this week they had partnered on North American rights.
Low Spark Films financed Emily The Criminal with Fear Knot Productions. Plaza produced through her Evil Hag Productions alongside Tyler Davidson and Drew Sykes for Low Spark. Executive producers are Kevin Flanigan, Dexter Braff, Angus Wall, Kent Kubena, Lowell Shapiro and Mike Dill.
The deal is the latest in several worldwide, international and multi-territory buys stemming from Sundance. Focus Features took international rights from AGC Studios to Chloe Okuno's Romania-set psychothriller Watcher and tied up a worldwide deal with Bankside on Brian And Charles.
Apple paid $15m for worldwide rights to Cha Cha Real Smooth, Sony Pictures Classics acquired multiple territories on Living, and prior to the festival Searchlight Pictures bought the world on Fresh. Click here to see the list of festival acquisitions.
Sundance 2022 ran online from January 20-30.