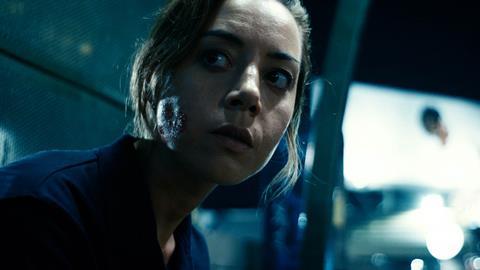 Roadside Attractions and Vertical Entertainment have teamed up on North American rights to Sundance thriller Emily The Criminal starring and produced by Aubrey Plaza.
John Patton Ford's feature directing debut will get an exclusive theatrical release this year followed by home entertainment launch on Redbox. It marks the latest Sundance acquisition after deals on 892 and Nothing Compares were announced this week.
Plaza stars in Emily The Criminal as a woman with a minor criminal record who tumbles into the Los Angeles criminal underworld after she takes a job buying high-value goods with stolen credit card information. The cast includes Theo Rossi, Megalyn Echikunwoke and Gina Gershon.
Low Spark Films financed the Sundance Premieres selection with Fear Knot Productions. Plaza produced through her Evil Hag Productions alongside Tyler Davidson and Drew Sykes for Low Spark. Executive producers are Kevin Flanigan, Dexter Braff, Angus Wall, Kent Kubena, Lowell Shapiro and Mike Dill.
The buyers negotiated with CAA Media Finance, Verve Ventures and ICM Partners on behalf of the filmmakers.