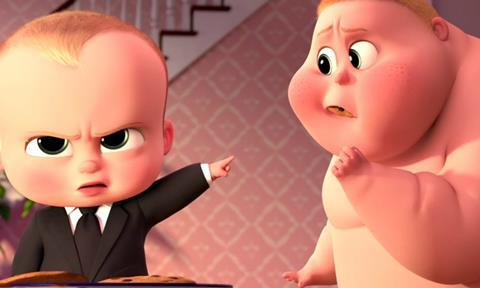 Universal Pictures has moved DreamWorks Animation's The Boss Baby: Family Business back from March 26, 2021, to September 17, 2021.
The film featuring the voice talents of Alec Baldwin and James Marsden fills the slot now vacated by DreamWorks Animation's The Bad Guys, which is unset and will open on a 2022 date to be announced in the coming weeks.
Lisa Kudrow, Jimmy Kimmel, Eva Longoria, Ariana Greenblatt, and Amy Sedaris also feature in The Boss Baby sequel, in which the Templeton brothers have grown up and are somewhat estranged – the eponymous star Ted now runs hedge fund – when they encounter a new boss baby who will bring them back together.
Tom McGrath directed. The Boss Baby opened in 2017 and earned more than $527m worldwide.
The Bad Guys follows a gang of bank robbers who try to become good and is based on the book series by Aaron Blabey.
Pierre Perifel makes his feature directorial debut from a script by Etan Cohen and Hilary Winston.