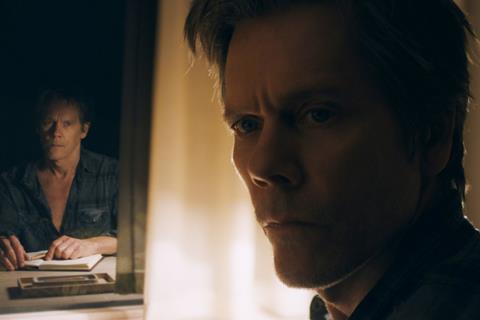 Universal has set another digital-first debut for a film whose theatrical release has been thwarted by the coronavirus pandemic, planting a June 19 premium VoD launch for Blumhouse Productions' Wales-set You Should Have Left starring Kevin Bacon and Amanda Seyfried.
David Koepp (Jurassic Park, Mission: Impossible, Panic Room) directed from his screenplay about a successful man and his younger actress wife who take a trip to Wales with their young daughter in a bid to repair their crumbling marriage.
After they arrive, the man believes a sinister force occupies the house and knows the secrets the couple has hidden from each other. Avery Essex also stars.
You Should Have Left is based on the novel by German author Daniel Kehlmann (Measuring The World).
Jason Blum, Bacon and Dean O'Toole produced, while executive producers are Jeanette Volturno, Couper Samuelson and Derek Ambrosi.
Universal had not set a theatrical release date for the film before Monday's (June 8) announcement.
At time of writing there was no firm date on when cinemas across the US would open. Select regional circuits have reopened in Texas and other locales, and exhibition executives have indicated they are looking to restart later this month, with the goal of screening Warner Bros' Christopher Nolan sci-fi Tenet on July 17. Solstice Studios' thriller Unhinged is scheduled to open on July 1.
All restarts are subject to individual state and regional health authority approval based on transmission rates.