UPDATED: Lucasfilm parts way with Phil Lord and Christopher Miller; Ron Howard reportedly in frame to take over.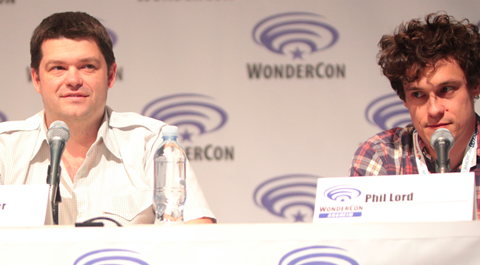 Lucasfilm has fired Phil Lord and Christopher Miller from the untitled Han Solo film due to creative differences.
According to reports, the co-directors of The LEGO Movie among others preferred an improvisational approach and a comedic sensibility on the Star Wars spin-off that was out of step with screenwriters Lawrence Kasdan and Jon Kasdan, and Lucasfilm chief Kathleen Kennedy.
It is understood Lucasfilm and Disney remain committed to releasing the stand-alone film over the Memorial Day holiday in May 2018.
The official Star Wars website said the project would move forward with a directorial change. According to reports Ron Howard appears to be a contender for the job.
"Phil Lord and Christopher Miller are talented filmmakers who have assembled an incredible cast and crew, but it's become clear that we had different creative visions on this film, and we've decided to part ways," Kennedy said. "A new director will be announced soon."
"Unfortunately, our vision and process weren't aligned with our partners on this project," Lord and Miller said. "We normally aren't fans of the phrase 'creative differences' but for once this cliché is true. We are really proud of the amazing and world-class work of our cast and crew."
The film started production at Pinewood Studios in London back in February.
Alden Ehrenreich, star of Warren Beatty's Rules Don't Apply plays Solo in the origins story. The cast includes Thandie Newton, Woody Harrelson, Donald Glover, Emilia Clarke, and Fleabag creator and star Phoebe Waller-Bridge.
Lord and Miller directed The LEGO Movie, 21 Jump Street and 22 Jump Street, and Cloudy With A Chance Of Meatballs.