The New Regency chairman and producer will receive the Industry Tribute at the 2016 IFP Gotham Awards in New York on November 28.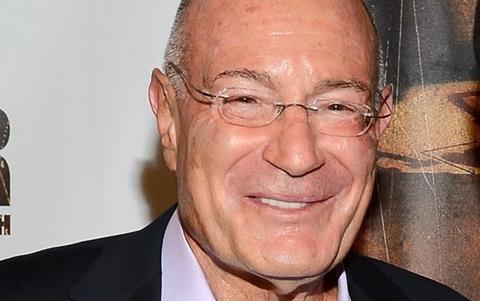 The award is awarded each year to an individual "whose unique vision and contributions have made a significant impact on the motion picture industry."
Milchan's producing credits include recent best picture Academy Award winners 12 Years A Slave and Birdman, as well as Revenant, Once Upon A Time In America, The King Of Comedy and Brazil.
New Regency's upcoming films include Warren Beatty's Rules Don't Apply, Assassin's Creed and A Cure For Wellness.
Legendary Entertainment has hired veteran branding, consumer products and licensing executive James Ngo to the newly created role of senior vice-president of franchise management. Ngo will set to work finding additional revenue-generating streams for such properties as Godzilla and Pacific Rim and will also manage the company's brand collaborations on established IP such as Pokémon.
The American Film Institute will feature three pioneering women in AFI FEST's key art and programming line-up. The trailblazers are: Dorothy Dandridge, the first African American nominated for a best actress Academy Award; Ida Lupino, the first woman to direct a film noir; and Anna May Wong, the first Chinese-American actress to rise to international prominence.
Top brass at the Hamptons International Film Festival said on Thursday today that Bleed For This star Aaron Eckhart, Holly Hunter from Strange Weather and Edward Norton, who will be seen later this year in Collateral Beauty, will participate in the "A Conversation With…" programme. The festival runs from October 6-10.
Shailene Woodley will receive the Environmental Media Association's Female EMA Futures Award at the 26th Annual EMA Awards on October 22 at Warner Bros studios in Los Angeles. Woodley stars in Snowden.
American Masters Pictures will present the theatrical release by ARC Entertainment of Sundance documentary Maya Angelou: And Still I Rise directed by Bob Hercules and Rita Coburn Whack on October 14.
MGM and Greg Robertson's have agreed to a multiyear extension on the latter's contract to continue to run the Asia Pacific office as managing director and senior vice-president of international television distribution. Robertson will remain in Australia and continues to report directly to Chris Ottinger, president of worldwide television distribution and acquisitions.