Plus: CinemaCon honour for Arnon Milchan; Wanda Cinema Line Corp and Dolby sign deployment deal; and more.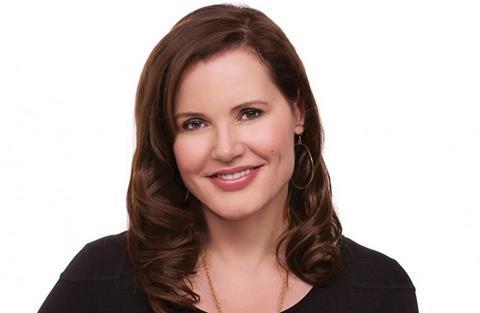 Geena Davis on Wednesday announced the narrative and documentary selections for the second Annual Bentonville Film Festival taking place in Arkansas from May 3-8.
Highlighting female and other diverse voices, the festival will comprise 34 films, including 16 documentaries and 18 narratives. There will be a separate short film competition.
Founding sponsor Walmart, presenting sponsor Coca-Cola, and distribution partners AMC Theatres, Lifetime, and Starz guarantee distribution for their Audience, Best Family, and Jury Award winners.
Anne Hamilton's American Fable, Kim A Snyder's documentary Newtown, Kid Witness starring Susan Sarandon and Running Wild starring Sharon Stone are among the line-up.
Beech Hill Films and Low Profile Films announced on Wednesday that production on One Last Thing will begin on April 2. Tim Rouhana's directorial debut is set to star Wendell Pierce of Selma and Jurnee Smollett-Bell of Friday Night Lights. The film tells the story of a lonely dentist in Florida who discovers he has an adult daughter he's never met before.
Wanda Cinema Line Corporation Ltd plans to purchase more than 800 units of Dolby digital cinema processors, including the Dolby Atmos Cinema Processor CP850 and the Dolby Digital Cinema Processor CP750, to deploy in all of its new cinema screens in China through the end of 2016.
Producer, financier and Regency head Arnon Milchan will receive the Legend Of Cinema Award at the Las Vegas convention on April 13. Milchan backed the triple Oscar winner The Revenant and his credits include Mr. & Mrs. Smith and L.A Confidential and Fight Club, among many others. He will take part in on on-stage conversation with The Revenant producer Mary Parent, and cinematographer Emmanuel Lubezki.
Universal Pictures' Let It Snow will move from December 9 to Wednesday, November 22, 2017.