The Stacey Snider executive shuffle continues apace as the chairman and CEO of 20th Century Fox Film hires Beth Goss to the newly created position of chief brand officer.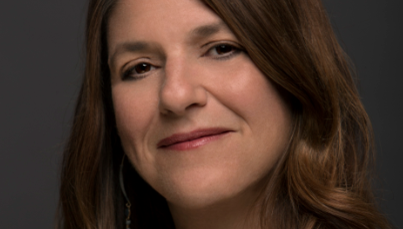 Goss will manage the Fox film brands across their lifespans, including current releases, library titles and development projects to engage fans in long-lasting ways.
Goss served as a consultant to the studio for the last few months and previously founded content distribution consultancy 8.Eight Entertainment and served as executive vice-president of Cartoon Network and executive in charge of maximising NBC Universal intellectual properties.
Pablo Larraín's Jackie will screen in a special US Premiere presentation at the 54th New York Film Festival on October 13. The festival runs from September 30–October 16.
Barry Jenkins' Moonlight earned the 2016 People's Choice Award at the 36th Atlantic Film Festival, which ended in Canada on September 2s. Aisling Walsh's Maudie won The Gordon Parsons Award for Best Atlantic Feature. For a list of all winners, click here.
RLJ Entertainment will release the Black Label Media/SeeThink Films documentary Breaking A Monster exclusively on iTunes on Sept. 27, two weeks ahead of its release on other platforms. The film centres on the youngest group in history to perform at the Coachella Valley Music and Arts Festival.
The 23rd LA Film Festival will run from June 14-22, 2017, at ArcLight Cinemas and will be headquartered at the ArcLight Culver City.
Gunpowder & Sky, which last week acquired FilmBuff, has added six members to its digital studio team. The new arrivals are: David Harris, vice-president of development; Laura Prangley, director of development; Sama'an Ashrawi, creative executive; Pietro Moro, vice-president of finance and operations; Lotte Van der Veer, business development manager; and Ryan Nugent, vice-president of content strategy.
Software company Vista Group International Limited, its Chinese subsidiary Vista Entertainment Solutions Limited, Shanghai, and Beijing Weying Technology Co. Limited have completed a joint venture agreement whereby Vista Group will provide the new venture with distribution rights to Vista Cinema, Veezi, Movio, MACCS and Numero.