Plus: Screen Media picks up Rio, I Love You; Lionsgate to adapt Magic Tree House children's books; and more…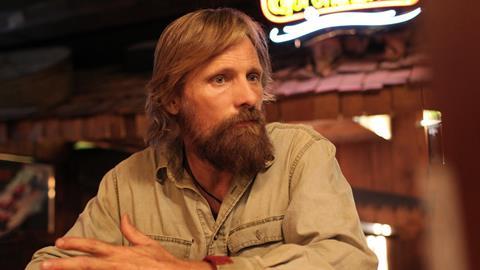 Bleecker Street will open Matt Ross' recent Sundance world premiere starring Viggo Mortensen via theatrical roll-out on July 8. Lynette Howell, Jamie Patricof, Shivani Rawat, and Monica Levinson produced the story of an eccentric father to a clan of children in the Pacific Northwest.
Screen Media Films has acquired US rights from WestEnd Films for the collaborative film Rio, I Love You, the third in the Cities Of Love trilogy featuring Paris Je t'Aime and New York I Love You. Rio, I Love You features ten short stories and their respective transitions of love in the city of Rio de Janeiro. Andrucha Waddington, Paolo Sorrentino, Fernando Meirelles, Stephan Elliott, John Turturro, Guillermo Arriaga, Sang-soo Im, Carlos Saldanha, Jose Padilha, Nadine Labaki, and Vicente Amorim direct a cast that includes Fernanda Montenegro, Emily Mortimer, and Vincent Cassel. Screen Media Films will release theatrically on April 15.
Lionsgate has acquired rights to Mary Pope Osborne's series of Magic Tree House books, which chronicle the globe-trotting and time-travelling escapades of two young siblings. The studio is developing multiple live-action films for the Summit Entertainment label. Osborne takes an executive producer role alongside her husband, Will Osborne, and the pair has adapted the screenplay for the first instalment, based largely on Book 29, Christmas In Camelot.
Brooklyn has become the highest grossing Canadian film released in 2015 after crossing $4m in Canada and $30.8m overall in North America. The immigration drama starring Oscar nominee Saoirse Ronan is a Canada-Ireland co-production.
Awesomeness Films has picked up film rights to Replica, Lauren Oliver's upcoming young adult sci-fi duology, ahead of the novel's October 4 publication date via HarperCollins. Awesomeness Films and Oliver adapted Before I Fall.
Boat Rocker Media, the newly formed global entertainment company that creates, produces and distributes media content and brands, has named Gia DeLaney vp of global sales and licensing for Boat Rocker Rights.
Director Rob Cohen (The Mummy: Tomb Of The Dragon Emperor, xXx) has been named the Spring 2016 Marion Knott Filmmaker-in-Residence at Chapman University's Dodge College of Film and Media Arts.