Plus: Sony offers free Concussion screening to NFL players; and more…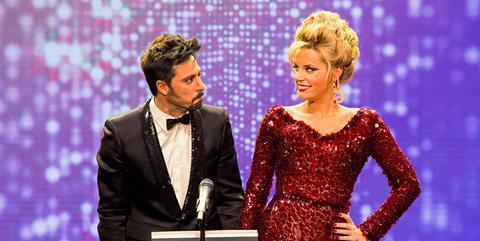 Breaking Glass has acquired North American rights to Álex de la Iglesia's ensemble black comedy My Big Night, about the backstage preparations for a New Year's Eve TV spectacular.
Spain's Raphael, Mario Casas, Blanca Suarez and Hugo Silva star in the film that premiered in Toronto. Breaking Glass plans an April theatrical release after brokering the deal with Film Factory at Ventana Sur in Buenos Aires earlier this month.
Sony Pictures Entertainment has offered NFL players and their families free admission to Concussion when they present their NFLPA membership card at any Cinemark theatre in the US. The offer extends for the duration of the film's run starting on December 25 opening day. Will Smith plays forensic neuropathologist Bennet Omalu, who discovered CTE, a football-related brain trauma, in a pro player.
MPI Media Group has wrapped production on Catfight by Onur Tukel. Anne Heche, Sandra Oh and Alicia Silverstone star in the tale of two bitter rivals whose grudge match spans a lifetime. Gigi Graff produces
Toronto-based 108 Media has released comedy Let's Rap on multiple VOD platforms in North America. Rachel Wilson, Brendan Gall, Randal Edwards and Kristian Bruun star while Jason Priestley makes a cameo appearance. Toronto-based Landed Entertainments produced.