Brett Gelman, Judy Greer, Michael Cera and Nia Long have signed on to Janicza Bravo's drama.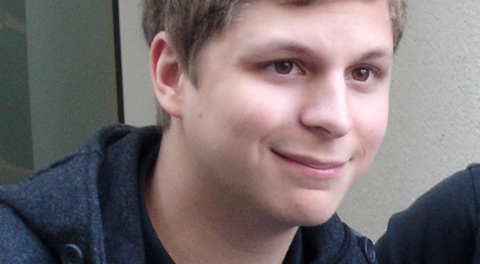 Bravo's feature directorial debut centres on an unemployed actor whose blind girlfriend leaves him.
Fred Melamed, Shiri Appleby and Rhea Perlman will also star in Lemon for Burn Later Productions and Killer Films.
Ben-Hur star Toby Kebbell, Sofia Vergara, James Marsden and Lucy Punch will star alongside Whitney Cumming in her directorial debut The Female Brain. Black Bicycle Entertainment is financing the comedic project about brain chemistry among couples based on the book by neuropsychiatrist Louann Brizendine. Erika Olde produces with Night and Day Pictures' Michael Roiff.
The New York Film Festival has unveiled Projections, its avant-garde slate of 11 programmes comprising film and video that explore the essence of the moving image. Selections screen from October 7-9 and include the US premiere of Eduardo Williams' Argentina-Brazil-Portugal co-production The Human Surge. The festival runs from September 30-October 16. Click here for further details.
Kathryn Erbe, Kathy Najimy, James Le Gros, Paul Iacono and newcomer Patrick Reilly will star in the comedy Dating My Mother. Mike Roma will direct from his screenplay and production is set to begin ion location in New Jersey on August 22.
Factual distributor Journeyman Pictures has picked up theatrical, VOD and broadcast international sales and US distribution rights to Required Reading's I Am Sun Mu. Adam Sjöberg directed the film about a former North Korean propaganda artist who defected to the south where he paints images of reconciliation. The film launched on Wednesday on iTunes, Amazon Video, Google Play, YouTube, Microsoft Xbox and Sony Playstation.