Plus: FilmBuff acquires US to Welcome To Happiness; and more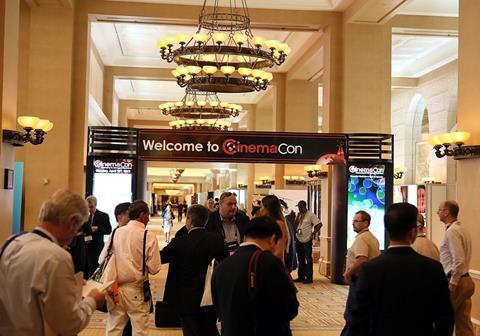 China Film Co affiliate China Film Equipment Co is at CinemaCon touting an array of technology and equipment from the country's leading innovators.
The roster includes Star Screen and Bosste silver or white screens, CineAppo laser projector light sources, HB-Optical reflection prisms, and YUYU Lighting's xenon light bulbs.
Also on show on the trade floor and suites of Caesars Palace will be product from Carandi cinema seating company, and the Freedeo 3D device.
FilmBuff has picked up US rights to Oliver Thompson's ensemble drama Welcome To Happiness and will release in select theatres and on VOD on May 20.
RLJ Entertainment has acquired all North American rights from ICM Partners to Joe Begos' thriller The Mind's Eye from and plans a theatrical and VOD launch later this year.
Vancouver-based Rainmaker has hired Gregory R. Little to the newly created position of svp of content, effective immediately. Little will be based in Los Angeles and formerly served at Rainmaker as head of development.
Vimeo has struck a partnership with Spotlight Cinema Networks to bring short-form Vimeo programming to select theatres. The plan calls for one to three shorts to screen. Vimeo's Staff Picks Channel will curate the content.
Christie has launched at CinemaCon its Christie Vive Audio LS Series 4-way screen channel and 2-way surround loudspeakers and will be staging demonstrations throughout the convention.
Fandango is developing a bot for Facebook Messenger to provide film fans rapid access to film information, trailers, show times, theatre locations and a link to advance ticketing for all theatrical releases on Fandango from mobile devices. The bot will launch in May.
Cineplex Entertainment has struck an alliance with CJ 4DPLEX to bring the latter's immersive theatre technology to Canada for the first time.