Plus: ARRAY, Indiegogo aim to raise profile of content creators of colour and female filmmakers; and more…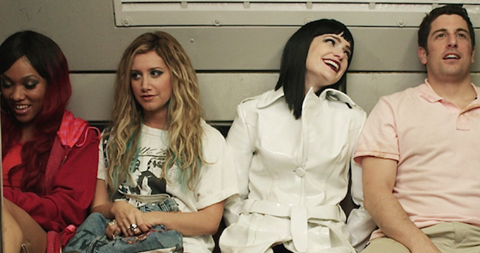 Cinedigm has acquired all North American rights to Amateur Night (formerly Drive, She Said) starring Jason Biggs. The film centres on an out-of-work father who accepts a job on Craigslist to drive around three prostitutes.
Cinedigm plans a mid-year theatrical release with day-and-date digital and TV roll-out. Kristin Harris negotiated the deal with UTA. The Works represents international rights and will screen the film at the EFM next month.
Filmmakers aged 14 to 19 will have an opportunity to delve into the world of cinema at the fifth annual TIFF Next Wave Film Festival. Running February 12-14, the events kick off with Battle Of The Scores, a case study on young musical talent. Other highlights include a 24-hour short film contest and screenings of John Carney's Sundance premiere Sing Street and ARRAY's Ayanda.
Hot Docs will present Iikka Vehkalahti with the 2016 Doc Mogul Award recognising an individual who has made "an essential contribution to the creative vitality of the documentary industry, both at home and abroad." Vehkalahti is a former commissioning editor for YLE and serves as executive producer of IV Films Ltd, Rough Cut Service and Dare To Dream Asia. The presentation will take place on May 2 in Toronto. Hot Docs runs from April 28-May 8.
Ava DuVernay's ARRAY and Indiegogo have announced a collaboration to amplify awareness and support of independent films by content creators of colour and women filmmakers around the world. The partners are arranging a gathering of 50 influencers at Sundance.
The San Francisco Film Society and Kenneth Rainin Foundation have selected 14 finallists for the latest round of SFFS / KRF Filmmaking Grants, which awards up to $300,000 to one or more narrative feature projects at various stages of production. For the complete list click here.
Wolfe Releasing has acquired from Marina Cordoni Entertainment Big Soul Productions and Thunderstone Pictures' Canadian LBGT drama Fire Song, which premiered in Toronto last year. Wolfe has secured all exclusive US rights, with DVD, VOD, and digital platform releases planned for late 2016. Adam Garnet Jones wrote and directed what is being described as one of the first films by a Canadian First Nations director to portray two-spirited people.