Plus: 'Anything' wraps Los Angeles shoot; monterey media acquires 'No Pay, Nudity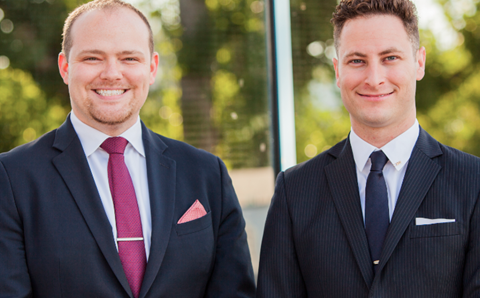 Concourse Media and Ontario-based funding partner Productivity Media said on Friday they have acquired Impossible Things, which they claim to be the industry's first feature-length screenplay written by augmented intelligence.
Concourse Media's Andrew Felts (pictured at left) and Matthew Shreder (pictured at right), Productivity Media CEO William Santor, and Greenlight Enterprise founder Jack Zhang will attend Toronto next month to introduce the augmented intelligence software to the industry.

The script was created by Greenlight Enterprise's intuitive data and analytics tool that uses audience taste, plot attributes and industry trends culled from social media data points to shape storylines and target locations and cast.
Impossible Things centres on a grieving mother who begins to see visions.
Principal photography recently wrapped in Los Angeles on Anything, featuring Mark Ruffalo as executive producer alongside Great Point Media's Robert Halmi and Jim Reeve. Timothy McNeil's directorial debut centres on a widower who strikes up a relationship with a transgendered sex worker. UTA Independent Film Group helped package the film and represents US rights.
monterey media has picked up North American rights from Paradigm to Lee Wilkof's directorial debut No Pay, Nudity starring Gabriel Byrne as an ageing actor navigating life. Nathan Lane and Frances Conroy also star. The film will launch theatrically in the US in November.