Central American cinema is the focus of two competitive sections at the sixth Costa Rica International Film Festival, set to run in San José from December 8-17.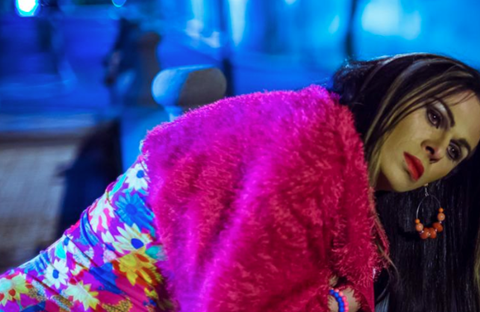 The competitive Central American Feature Film roster comprises Costa Rican titles Abrázame Como Antes (pictured) by Jurgen Ureña, El Sonido De Las Cosas by Ariel Escalante, and La Sombra Del Naranjo by Patricia Velásquez and Oscar Herrera; Marcela Zamora's Los Ofendidos (El Salvador-Mexico); and Guido Bilbao's Es Hora De Enamorarse from Panama.
Non-competitive sections include Panorama, Radar, Youth, Bridges and Special Presentations. The festival will also pay tribute to director Kelly Reichardt.
"At CRFIC we are interested in approaching the idea of artistic diversity; covering a broad spectrum of styles and proposals found in contemporary national and international cinema," said artistic director Marcelo Quesada. For full details click here.
Production has begun in Winnipeg on genre bending horror, Trench 11. Rossif Sutherland plays a First World War tunneller sent to destroy a terrifying German secret weapon. Toronto-based producer Tyler Levine and his production company Carousel Pictures have been developing the project since 2011 and partner on Trench 11 with Buffalo Gal Pictures through its genre Insidious Pictures label. Executive producer Raven Banner holds Canadian distribution rights and worldwide sales rights.
The 28th annual Palm Springs International Film Festival will present Jackie star Natalie Portman with the Desert Palm Achievement Award, Actress at its film awards gala on January 2.
Legendary Entertainment has hired Rob Letterman (Goosebumps, Shark Tale) to direct its Detective Pikachu live-action film from a screenplay by Nicole Perlman and Alex Hirsch. Universal Pictures will release the live-action film outside Japan, where Toho handles distribution.