The Weinstein Company announced on Tuesday additions to the voice cast of its adaptation of Alibaba Pictures' The Little Door Gods.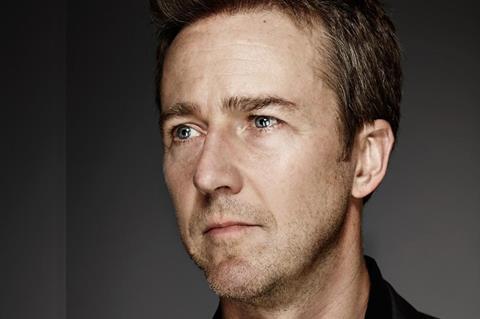 Previously announced Meryl Streep, Mel Brooks and Nicole Kidman are on board the story of a Chinese family in danger of losing its family-owned wonton soup shop
Michael Lappin is the executive in charge of production at TWC, which acquired worldwide rights excluding China, Hong Kong, Taiwan and Macau.
Film editors Thelma Schoonmaker and Janet Ashikaga will receive the American Cinema Editors' career Achievement award at the 67th Annual ACE Eddie Awards on January 27 in Los Angeles. Schoonmaker is Martin Scorsese's editor who has won Oscars for Raging Bull, The Aviator and The Departed and most recently worked on Silence, while Ashikaga's credits include Seinfeld, Sports Night, My Name is Earl and The West Wing.
Lionsgate-Summit has acquired Morgan Creek Entertainment's Tupac Shakur drama All Eyez On Me and will released wide on June 16. Demetrius Shipp Jr. stars.
Production is underway in Hawaii on Lieber Films' Bethany Hamilton: Unstoppable, a documentary about the life of the professional surfer who survived a shark attack and continues to surf despite losing an arm. Aaron Lieber directs and is producing alongside Jane Kelly Kosek of Meritage Pictures and Penny Edmiston.
Shout! Factory has secured exclusive North American broadcast and home entertainment rights to the first three feature-length episodes from the Digimon Adventure tri. series.
New York-based film financier and producer Brad Feinstein has launched production company Romulus Entertainment, focusing on six to eight dramas and elevated action thrillers. Joseph Ingrassia, co-founder of Capstone Capital Group, is a partner. Feinstein previously served as senior vice-president of strategic finance and acquisitions at Bron Studios.
Condé Nast Entertainment has hired Croi McNamara as senior vice-president of programming for digital video. McNamara will report directly to CNÉ president Dawn Ostroff and partner with Bruce Perlmutter, senior vice-president of production, to produce content. She most recently served as vice-president and general manager at Upworthy Media.
Broad Green Pictures will release Wish Upon on June 30. Ryan Phillippe and Joey King star in the fantasy.
Netflix has commissioned a multi-faceted production deal with Jerry Seinfeld for new comedic projects. The pact includes new episodes of Comedians In Cars Getting Coffee later this year. The comedy icon will also shoot two stand-up shows – the first of which is earmarked to air later this year – and will work with the digital giant on developing scripted and non-scripted comedy programming.
The 2017 Los Angeles, Italia - Film, Fashion And Art Fest will celebrate the centennial of Dean Martin's birth during its 12th edition, set to run from February 19-25.