Plus… FilmRise acquired The Champions; Unified's Red Band Films wraps shooting on The Rake; and Made In NY grant receipents announced.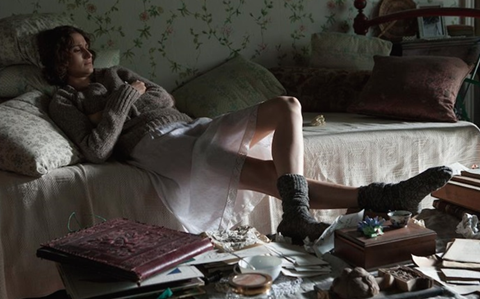 EXCLUSIVE: Luca Guadagnino's company has licensed Italian rights to Ferdinando Cito Filomarino's tale of sexual awakening. Good Films will distribute in Italy and its slate includes Amy and The Lobster.
Antonia. (pictured) screens in Ventana Sur next week and chronicles the sexual awakening of a young female artist in Fascist Italy. Faliro House and Frenesy produced the film and the Italian Ministry Of Culture co-financed. Curator Films handles the bulk of internaitonal sales.
Brooklyn-based FilmRise has acquired exclusive worldwide rights in all media from Preferred Content to The Champions, Darcy Dennett's documentary about the pitbulls rescued from Atlanta Falcon's quarterback Michael Vick's dog-fighting ring.
Red Band Films, the new genre division of Unified Pictures, has wrapped filming on psychological thriller The Rake starring Shenae Grimes, Rachel Melvin, Izabella Miko and Joey Bicicchi. Paradigm represents US rights.
The Made In NY Media Center by IFP, the Mayor's Office of Media & Entertainment and the New York City Economic Development Corporation have announced recipients of the Made In NY Fellowships and the Made In NY Entrepreneur Innovation Grants to foster creativity and entrepreneurship in media and technology. For details of the recipients click here.