Plus: ITN Distribution picks up horror-thriller Clowntown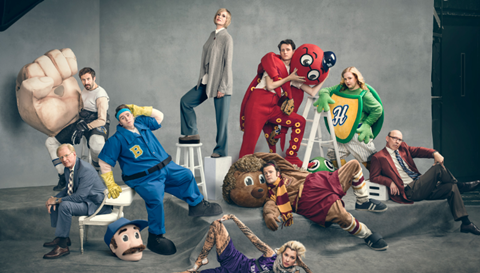 Netflix said on Tuesday it will debut Mascots worldwide on October 13 following the comedy's world premiere at the Toronto International Film Festival next month.
Mascots is directed by Christopher Guest, who directed Best In Show and Waiting For Guffman and starred in This Is Spinal Tap. The film centres on sports mascots competing for the most prestigious honour in their field — the Gold Fluffy.
Karen Murphy produces, and many of Guest's regular actors star, including Jane Lynch, Parker Posey, Fred Willard, Ed Begley, Jr., Christopher Moynihan, Don Lake, Brad Williams, Zach Woods, Chris O'Dowd, Susan Yeagley, and Sarah Baker.
Gravitas Ventures has secured worldwide VOD rights from Submarine to Daniel Gordon's Don't Look Down, the documentary about Richard Branson's hot air balloon exploits in the 1980s and 1990s. The film premiered at Tribeca and will debut theatrically and on VOD in the US in November.
ITN Distribution has acquired North American rights to Clowntown, a horror-thriller directed by Tom Nagel and written by Jeff Miller. The film will open theatrically on September 30 and roll out on VOD and DVD on October 4. Archstone Distribution is handling foreign sales.