Plus: Nancy Meyers in ACE honour; Sony promotes Pam Kunath; and more…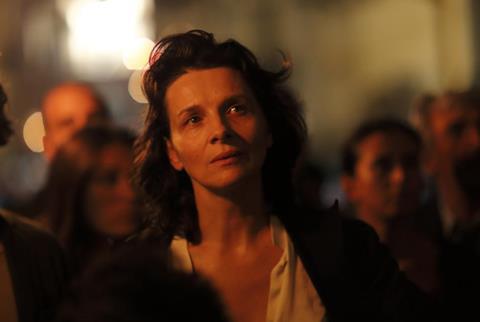 Oscilloscope Laboratories has acquired US rights to L'Attesa (The Wait), the feature directorial debut from Paolo Sorrentino's assistant director on The Great Beauty, Piero Messina. Juliette Binoche stars and the film premiered in Venice. Oscilloscope plans a spring 2016 theatrical release.
What Women Want, Something's Gotta Give and The Intern director Nancy Meyers will collect the American Cinema Editors' ACE Golden Eddie Filmmaker of the Year Award in Los Angeles on January 29, 2016.
Sony Pictures Motion Picture Group has promoted veteran Screen Gems executive Pam Kunath to the newly created position of evp, content strategy. Kunath will be responsible for coordinating and leveraging the studio's branded content across all distribution channels.
Rachel Nichols, Laura Dreyfuss, Sean Kleier, Scout Taylor Compton and Steve Guttenberg have joined Monolith Pictures' dark comedy After Party. Amos Posner directs and the film is shooting in New York state.
Arthur Sellers will receive the Writers Guild Of America, West's 2016 Morgan Cox Award in recognition of his Guild service. Sellers will be honoured at the WGAW's 2016 Writers Guild Awards West Coast ceremony in Los Angeles on February 13, 2016. His credits include Chevy Chase starrer Modern Problems for film and Anything For Money and The Richard Pryor Show for TV.