Charlie Hunnam and Rami Malek star in the adventure based on the bestselling 1969 memoir of convicted French felon and fugitive Henri Charriere.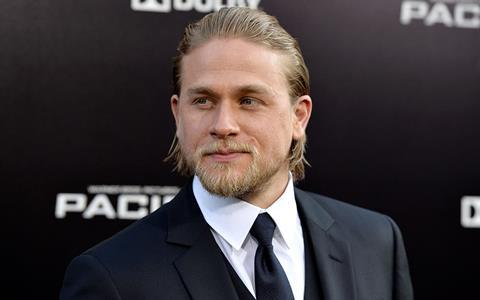 Papillon shot for 51 days in Belgrade, Serbia, as well as various locations in Montenegro and the Mediterranean Film Studioswater tanks in Malta.
Michael Noer directs from a screenplay by Aaron Guzikowski. The story charts Charriere's escape attempts from the brutal penal colony on French Guiana.
Red Granite's Joey McFarland, David Koplan and Riza Aziz produce with Ram Bergman and Roger Corbi.
Steve McQueen and Dustin Hoffman starred in the 1973 version.
Condé Nast Entertainment has hired Bruce Perlmutter as senior vice-president of production to oversee the company's digital video content. Perlmutter most recently produced BuzzFeed's live election night coverage, and the Heaven Sent live skydiving event for Fox, Facebook Live and Snapchat.
FilmRise has acquired North American rights to Nancy Buirski's documentary By Sidney Lumet. The film premiered in Cannes 2015 and will premiere on PBS on January 3. FilmRise will release the documentary on streaming platforms and DVD/Blu-ray starting in early 2017. Cowan, DeBaets, Abrahams, & Sheppard LLP represented Augusta Films in the deal.
Lion will receive the best adapted screenplay award for Luke Davies's script at the 21st edition of Capri, Hollywood, in Italy on December 29.
Maxine Street LLC will release Alex Grossman's teen workplace comedy Hickey in Los Angeles theatres on January 6 followed by a North American DVD/TVOD release through Gravitas Ventures on January 10.