Plus: Bahamas fest winners; The Martian wins first SFFS Sloan Science In Cinema Prize; and more…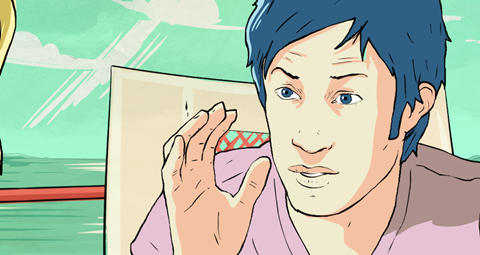 Screen Media Films has acquired US rights from WTFilms to Pedro Morelli's Zoom (pictured) starring Gael Garcia Bernal, Alison Pill, Jason Priestley and Tyler Labine. Rhombus Media chief Niv Fichman produced the Canada-Brazil co-production with Andrea Barata Ribeiro of 02 Filmes. The film premiered in Toronto and will open theatrically and digitally day-and-date in Q3 2016.
Michael Wilson's Showing Roots won the Spirit Of Freedom Narrative and Director Leslee Udwin's India's Daughter won the Spirit Of Freedom Documentary prize as the 12th Bahamas International Film Festival (BIFF) concluded at the weekend. For a full list of winners click here.
The Martian producer Aditya Sood collected the San Francisco Film Society's inaugural Sloan Science in Cinema Prize on December 13. The award, presented by a partnership between the Film Society and the Alfred P Sloan Foundation, recognises a film that renders the worlds of science and technology through the language of film.
Deluxe's Stereo D has been commissioned by Lucasfilm and The Walt Disney Studios to create the stereoscopic editions of three upcoming releases in the Star Wars franchise. The process begins with Star Wars: The Force Awakens and will follow with Rogue One directed by Gareth Edwards set for release on December 16 2016 and Star Wars: Episode VIII directed by Rian Johnson, which is set to open on May 26, 2017.