Plus: Academy announces scientific and technical achievements; and more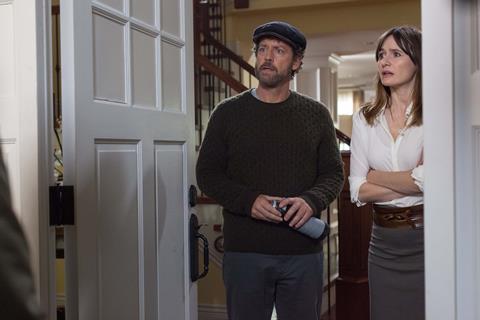 Greg Kinnear's dark comedy is based on a screenplay by Stephen Mazur about a dentist who tries to take control of his life after a patient commits suicide.
Kinnear stars alongside stars Emily Mortimer. Jay Duplass, Robert Forster, Taylor Schilling, Bradley Whitford and Luke Wilson round out the ensemble cast.
The Bron Studios production is in association with Single Cell Pictures, Imperative Entertainment and CW Media Finance. Aaron L Gilbert and Sandy Stern produce with Bradley Thomas. Jason Cloth, Andy Pollack and Ron McLeod serve as executive producers. WME represents US rights.
The Academy announced on Friday that it will honour 10 scientific and technical achievements represented by 33 individual award recipients at its annual Scientific and Technical Awards Presentation in Beverly Hills on February 13. In addition the Society Of Motion Picture And Television Engineers will receive a special award recognising "a century of fundamental contributions to the advancement of motion picture standards and technology." Click here for the full list.
Sundance Institute has appointed Jared Hendler as director of marketing and communications, responsible for overseeing all external communications for the Institute including supervision of marketing, social media and media relations. The Los Angeles-based executive reports to executive director Keri Putnam.
Canadian documentary director Jennifer Baichwal, producer-cinematographer Nick de Pencier of Mercury Films and photographer and co-director Edward Burtynsky are preparing to shoot Anthropocene, the third in a trilogy that includes Manufactured Landscapes and Watermark. The film follows a scientific investigation that we are now living in the human epoch. Anthropocene is expected to open in 2017 and will be accompanied by a museum show incorporating virtual reality, a photographic exhibition and a book.