Plus: Land Of Mine triumphs at AFI FEST; Warner Bros confirms Machinima acquisition; Tooley Productions, Square One sign German deal; and more.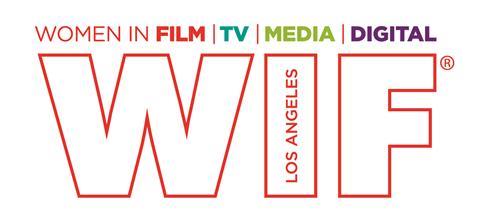 Women In Film has announced the recipients of its 31st annual Film Finishing Fund grant programme in support of films by, for or about women.
The narrative winners are: Solace by Tchaiko Omawale; Band Aid by Zoe Lister-Jones; Miracle by Egle Vertelyte; and The Darkest Days Of Us by Astrid Rondero.
Documentary recipients are: Amor Puro Y Duro by Catherine Gund and Daresha Kyi; Canary In A Coal Mine by Jennifer Brea; Farida And Gulnaz by Clementine Malpas; Mudflow by Cynthia Wade and Sasha Friedlander; Tribe by Jordan Bryon; and When A Girl Is Born by Sarita Khurana and Smriti Mundhra.
Martin Zandvliet's Danish Oscar submission Land Of Mine won AFI FEST 2016's World Cinema Audience Award, while Divines took the Breathrough Audience Award. The Future Perfect took New Auteurs Grand Jury Award. For the full list of winners click here.
Barbra Streisand and Alejandro González Iñárritu have been confirmed for the Tribeca Talks conversations series at the 16th annual Tribeca Film Festival. Festival brass also announced on Thursday that Kathryn Bigelow and Imraan Ismail's VR documentary short The Protectors: Walk In The Ranger's Shoes will make its world premiere at the festival, set to run from April 19-30, 2017.
Warner Bros confirmed on Thursday it has signed an agreement to acquire Machinima, the fan and gamer content platform. The studio was a part-owner of the portal and will run it as a stand-alone division in its recently founded Warner Bros Digital Networks fold.
Sundance Institute has announced its fifth class of Women at Sundance Fellows to receive mid-career support. Each fellow is paired with a mentor and will receive a stipend to attend the 2017 Sundance Film Festival. The fellows are: Elyse Steinberg (Weiner producer) and Elizabeth Wood (White Girl writer-director), Cecilia Aldarondo (Memories Of A Penitent Heart director), Janicza Bravo (Gregory Go Boom writer-director), Laurens Grant (Stay Woke: The Black Lives Matter Movement director) and Rebecca Green (It Follows producer).
Frank Patterson has been named the first president at Pinewood Atlanta Studios and will commence work on January 1. Patterson will be tasked with strategic leadership and attracting emerging technologies to the third largest film studio in the US. He currently serves as chief creative officer and co- founder of Pulse Evolution Corporation, a digital media company that produces computer-generated human likeness applications.
Tooley Productions and SquareOne Entertainment have agreed to a first-look deal under which the latter will distribute films from Tucker Tooley's fledgling company throughout German-speaking Europe. Tooley's recently announced first-look and distribution deals with eOne, CDC United Network and Italia Film International.
Fox Searchlight has hired former Summit executive and Lionsgate executive vice-president Meredith Milton as senior vice-president of production, effective immediately.
Netflix has confirmed its deal to acquire Legendary Pictures' Spectral, a sci-fi thriller starring James Badge Dale, Emily Mortimer and Bruce Greenwood. Spectral will air on December 9 worldwide.
Kimberly Peirce will direct Man's Search For Meaning for Straight Up Films, co-founders Marisa Polvino and Kate Cohen said on Thursday. The project is based on Viktor Frankl's memoir about his experiences during WWII. Straight Up will finance and produce and anticipates a 2017 start.
Wrekin Hill president and CEO Chris Ball said on Thursday that the distributor has acquired worldwide rights to Gary Stretch's documentary Through My Father's Eyes, about the celebrated UFC fighter Ronda Rousey. A spring release is planned. Hirsch Wallestein Hayum Matlof & Fishman represented the filmmakers.
Film Mode has acquired international sales rights to Alpine Labs's psychological thriller The Axe Murders Of Villisca directed by Tony E. Valenzuela. IFC Midnight handles North America and UTA and Preferred Content brokered both deals on behalf of the filmmakers.
Isabel Lucas, Chevy Chase, Dennis Miller, Keith David, George Wallace, and Solveig Mørk Hansen have joined Frank Peluso's caper comedy The Ogilvy Fortune. Peter Fonda and Holt McCallany were previously announced alongside Andrew Dice Clay and Richard Lewis. Nick Cassavetes has also signed on and serves as executive producer.
Gunpowder & Sky has launched DUST, which it claims to be the first multi-platform destination for binge-watchable sci-fi shorts, series and behind-the-scenes content.