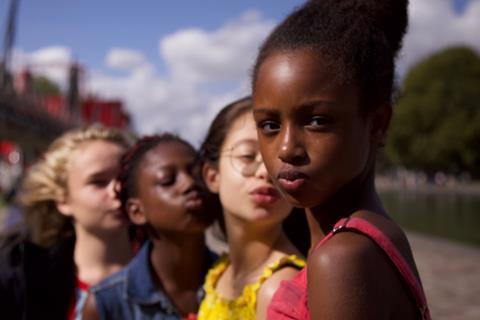 The war of words has escalated over the depiction of young girls in Maïmouna Doucouré's Netflix drama Cuties as a US Congressman called for a justice department investigation.
The streaming platform came under fire last month over marketing materials for the US debut, which came under fire from some quarters who felt it sexualised the young actors.
Netflix apologised for the "inappropriate" poster, however it has defended the drama – about an 11-year-old Senegalese muslim girl who joins a clique that performs provocative dance moves – as social commentary and went ahead with the debut last week.
Now Texan senator Ted Cruz and other members of Congress have called on Netflix to remove the film from its service, with Cruz urging an investigation into whether Netflix and the filmmakers violated federal laws.
In a letter to US attorney general William Barr, Cruz wrote, "Although the First Amendment provides vigorous protection for artistic expression, it does not allow individuals or for-profit corporations to produce or distribute child pornography."
In an interview with Screen in January Doucouré said Cuties reflected elements of her own upbringing and explained she was inspired to make the film after witnessing an amateur talent show in northern Paris.
The filmmaker spoke to hundreds of youngsters who engage in provocative forms of dancing and wanted to look at hyper-sexualisation of youngsters in modern society, and explore how a youngster from two cultures approached womanhood.
"I came to understand," she said in the interview, "that an existence on social networks was extremely important for these youngsters and that often they were trying to imitate the images they saw around them, in adverts or on the social networks. The most important thing for them was to achieve as many 'likes' as possible."