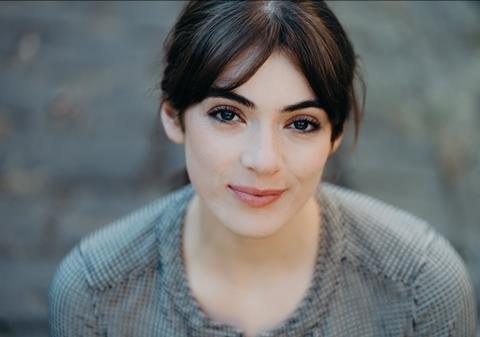 Award-winning US producer Shrihari Sathe has boarded Mostofa Farooki's upcoming drama No Land's Man, which also has Australian actress Megan Mitchell joining Nawazuddin Siddiqui in the cast.
Currently in pre-production for an early 2020 shoot, the mostly English-language film tells the story of a South Asian man struggling with identity issues whose journey becomes more complicated when he meets an Australian girl in the US. Bangladeshi filmmaker Farooki wrote the film with David Barker (White Sun) as a script consultant.
New York-based Sathe received the producers award at the 2019 Independent Spirit Awards, with a diverse slate of credits including US indie title It Felt Like Love (2013), Palestinian drama Screwdriver (2018), directed by Bassam Jarbawi, and Tibetan drama The Sweet Requiem, from Tenzing Sonam and Ritu Sarin.
Mitchell, a Melbourne-based theatre actress, is making her feature debut with the project. Siddiqui, who boarded the film earlier this year, is known for his roles in Netflix series Sacred Games and indie films such as The Lunchbox and Manto. He is also producing alongside Sathe, Farooki, Nusrat Imrose Tisha and Anjan Chowdhury.
"Getting Shrihari on board is one of the best thing that has happened to this project," said Farooki. "With his vast experience, he is making sure I am reaching my creative goal in the smoothest way possible. David brought much needed relevance and narrative flow in the script and Megan is going to be refreshing in the lead role."
No Land's Man was selected for BIFF's Asian Project Market in 2014, the same year that it won the APSA-MPA script development fund. Farooki's fourth feature Television was the closing film of the Busan International Film Festival in 2012.
Farooki's most recent film, Saturday Afternoon, is screening in BIFF's A Window On Asian Cinema section. The film, set in a Dhaka café following a terrorist bombing, won the Russian Federation of Film Critics Jury Prize and the Kommersant Jury Prize at this year's Moscow International Film Festival.
However, the film was banned in Bangladesh in January 2019 before it had been viewed by censors on the grounds that it would tarnish the country's image. Farooki appealed the ban and is currently awaiting a decision.