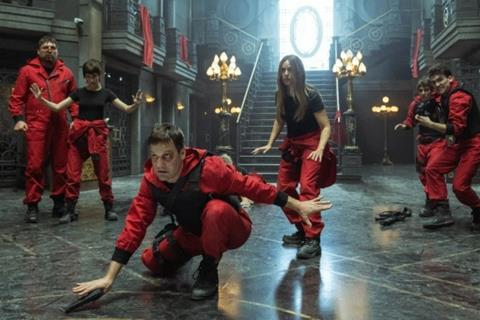 European programming now makes up 30% of Netflix's catalogue in almost all of the continent's major markets, with the UK also closing in on the mark, according to data from Ampere Analysis.
The streamer has pivoted to meet European quota requirements rapidily over the first six months of 2022 given that just 16 of its 27 markets met the 30% threshold in December 2021.
In the UK, 27% of Netflix's titles are of European origin. However, Ampere said Netflix would hit the 30% threshold in the UK if it added 408 European shows or removed 953 non-European titles.
France is also slightly under the 30% mark, as are Belgium and Switzerland.
Amazon, HBO Max and Disney+
The content shift has been mirrored by its global streaming rivals. Amazon exceeds the 30% threshold in Germany, Switzerland and Italy, and is on a par with Netflix in the UK, where 27% of its titles are of European origin.
Similarly, HBO Max's catalogue already exceeds 25% European shows in the majority of its territoris in the continent.
Disney+ is some way adrift, with a European output of around 10% but has been ramping up its local original production activities.
Ampere Analysis research director Guy Bisson said the shift simultaneously reflects the impact of regulatory pressure and the increased ambition from global SVoDs to compete with local broadcasters.
''Quietly, while no one was watching, Netflix has boosted the proportion of its catalogue titles that are European to the point where meeting new quota regulations should have no negative impact on its regional business," he added.
"The milestone is a reflection of heavy investment in content outside the US, which is rapidly being mirrored by other global streaming players. Perhaps more surprising than Netflix's 30% milestone is the fact that some of the newer major studio players are already rapidly approaching a similar proportion of European content in their local catalogues.''
This article first appeared in Screen International's sister title Broadcast