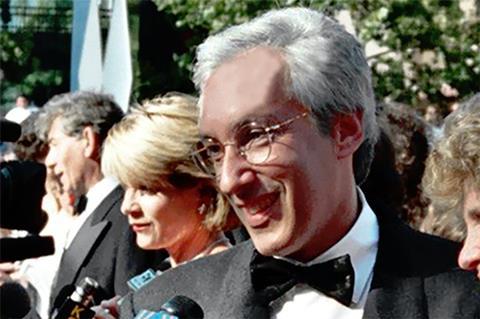 The US television industry paid tribute on Monday to Steven Bochco, creator of such landmark series as NYPD Blue, LA Law and Hill Street Blues, who died on Sunday aged 74.
Walt Disney Company CEO Robert Iger, who was with ABC when Bochco was making NYPD Blue and Doogie Howser, MD for the network, described the writer-producer on Twitter as "a visionary, a creative force, a risk taker, a witty, urbane story teller with an uncanny ability to know what the world wanted. We were long-term colleagues, and longer-term friends."
Warren Littlefield, former president of NBC, the network that aired Hill Street Blues and LA Law, told the Los Angeles Times that Bochco "reinvented the television drama… The DNA for quality drama at NBC was created by Steven Bochco."
Neil Patrick Harris, who starred in Doogie Howser, MD, tweeted that Bochco "was a true game changer in television. His work ethic shaped mine, his words of wisdom stick with me to this day."
And Sharon Lawrence, one of the stars of NYPD Blue, said of Bochco in a tweet: "It was his vision, style, taste and tenacity that made me love watching TV. It was being on NYPD Blue that made me love working on TV."
Bochco, who had been battling cancer for several years, was born in New York and got early writing credits on series such as McMillan & Wife.
He won the first of his ten Primetime Emmys in 1981 for Hill Street Blues, the ensemble cop show that brought a new grit and realism to broadcast network TV. Legal drama LA Law went on air in 1986 and ran for eight years and NYPD Blue – another ensemble cop show and seen by some as a precursor to the high-end drama series of the Peak TV era - started its 12-year run in 1993.
Bochco's most recent series was Murder In The First, which ran from 2014 to 2016, and his other industry honours included a BAFTA Fellowship and a PGA Lifetime Achievement award.
Members of a later generation of writer-producers also voiced their admiration for Bochco this week via social media.Freaks and Geeks executive producer Judd Apatow tweeted: "He was a great man and will forever be an inspiration."
House Of Cards creator Beau Willimon posted: "All of us who grew up watching great TV and have benefited from the ground he broke owe pioneer Steven Bochco a debt of gratitude."
And Buffy The Vampire Slayer creator Joss Whedon described Bochco as "Complex, unpredictable and unfailingly humane. Steven Bochco changed television, more than once."