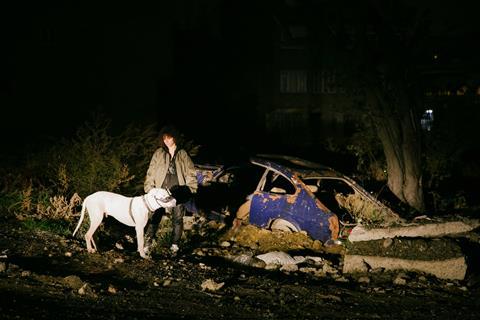 Fledgling Berlin-based distribution label Antiheld Filmverleih has taken Austrian and German rights for Turkish director Azra Deniz Okyay's debut feature Ghosts, the project's first distribution deal ahead of its premiere in Venice International Critics' Week on Sunday (September 6).
The label, which was created within the umbrella of Germany's Partisan Filmverleih Network in 2019, releases seven to eight titles a year with a focus on films out of Turkey, Greece and the Middle East. It is planning to launch Ghosts in German and Austrian cinemas in March 2021.
Paris-based MPM Premium, which is handling international sales on the title, also reports strong interest out of Italy and the UK.
Set against the backdrop of an Istanbul neighbourhood earmarked for the Turkish government's "New Turkey" gentrification plan, Ghosts follows four characters: a mother whose son is in prison, a young female dancer, a feminist artist and a cunning middle man.
"As the film talks about the sociocultural and political landscape of contemporary Turkey, we are positive that it will speak to a wide audience in Germany who we know have deep connections to Turkey," said producer Dilek Aydin at Istanbul and London-based Heimatlos Films.
"We will work with different cultural institutions as well as theatres to allow for a greater visibility," said Antilheld Filmverleih head of acquisitions Akgün Akdogan.
Other partners on the film included MPM Premium's sister production house France MPM Films. It was supported by the Doha Film Institute and CNC's Aide Aux Cinémas Du Monde.