The Argentinian film industry must develop a vibrant visual effects community if it is to prevent a potentially damaging exodus of talent, a trio of leading local visual effects supervisors said on Tuesday.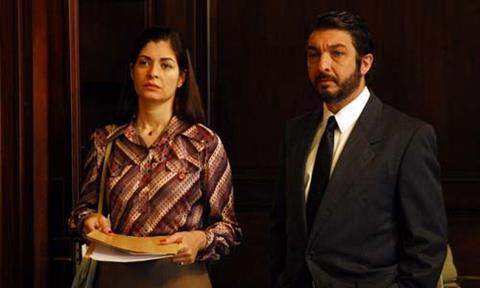 Leandro Visconti made his feelings clear when he addressed an audience on the first day of Ventana Sur, the film market in Buenos Aires that continues to grow into an essential staging post for the Latin American region and runs through December 3.
"There comes a point where they leave for [Hollywood and other places] and that's where their dreams take place," said Visconti, whose credits include local titles Corazón de León and Revolución: El Cruce de los Andes besides Hollywood tentpoles Superman Returns and The Last Samurai.
"We don't have genre movies in Argentina that fully leverage this kind of art. Is this because we don't have the professionals? We should start building the professional [community.]"

Visconti added that AVFX, the Argentinian Association Of Visual Effects Professionals, was behind several training courses and was consulting on further schemes specifically aimed at directors and producers, as well as a more technical three-year university-level course.
Mariano Santilli, who has worked on a host of local titles such as Juan Y Eva and Pájaros Volando, stressed the need for filmmakers to consult with effects experts early on in production.
Santilli noted this could change the design of the film in a positive way and save on budget – introducing effects at a later stage can increase costs – as well as usher in a shift in the way effects are perceived.
"Visual effects are generally associated with genre movies or sci-fi," Santilli said. "We're interested in that, however in Latin America they're too focused on that and should broaden their view [of what effects can do.]"
Earlier in the session Visconti noted how Juan Jose Campanella had done just that when he collaborated early on with visual effects specialists on his 2010 Oscar foreign language winner The Secret In Their Eyes (pictured).
He added that while Secret was viewed by some as a milestone for a major feature in that it used visual effects for more than merely fixing shots, it was "part of a process we have been building brick by brick."
The inherent talent of the local base was a source of pride to Visconti and his compadres in the session, even though they recognised the danger of not developing skills and broadening exposure in order to compete in the globalised market.
Santiago Svirsky, who was visual effects supervisor on Pablo Trapero's local box office titan The Clan and has worked on X-Men: Days Of Future Past and Exodus: Gods And Kings, noted how the portability of visual effects enabled Argentinian companies to offer expertise to international co-production partners.
"Visual effects was one of the first things to emigrate from Hollywood and get outsourced," Svirsky said. "There are Argentine grants that can pay for the visual effects work to be done here."